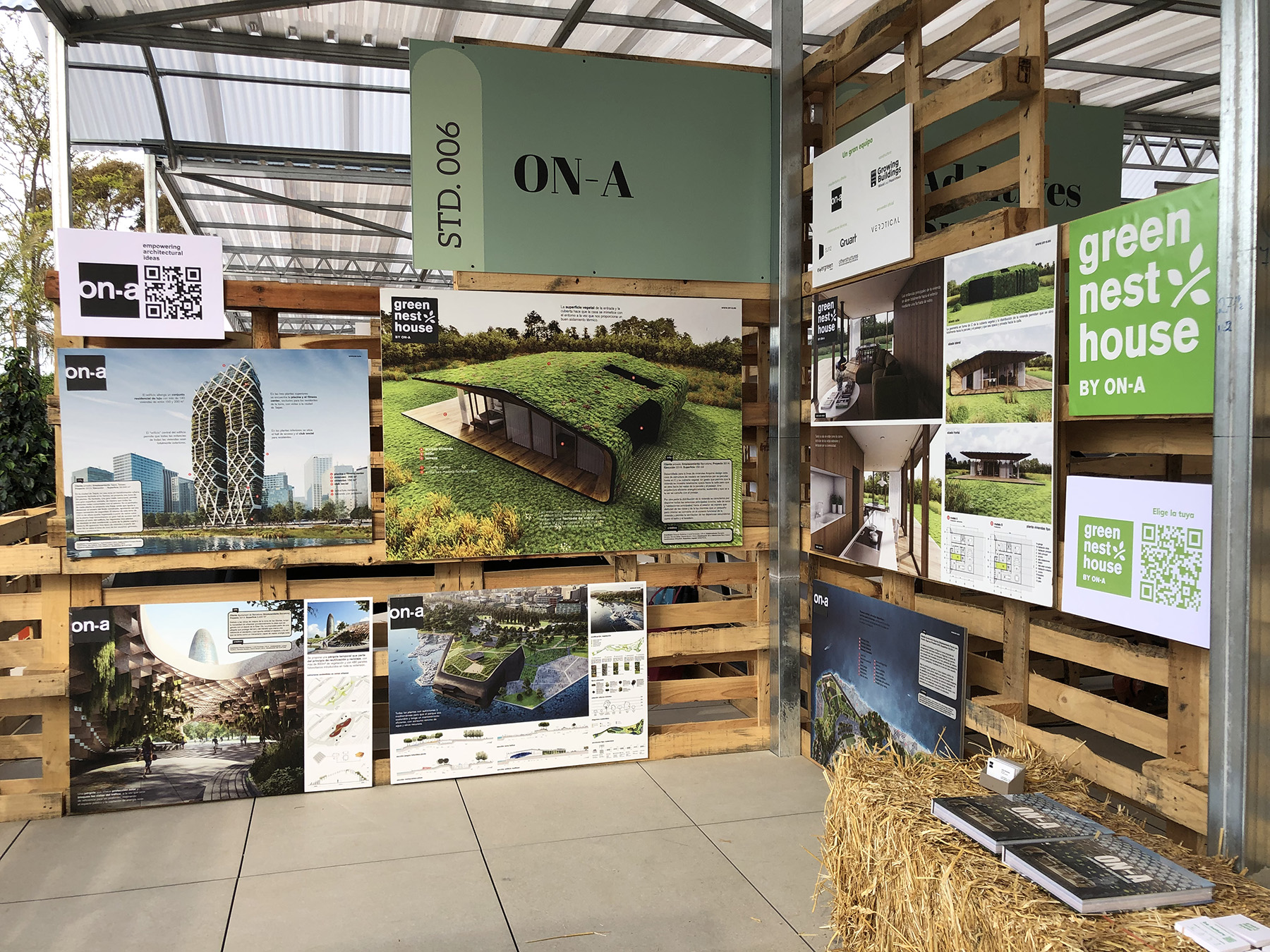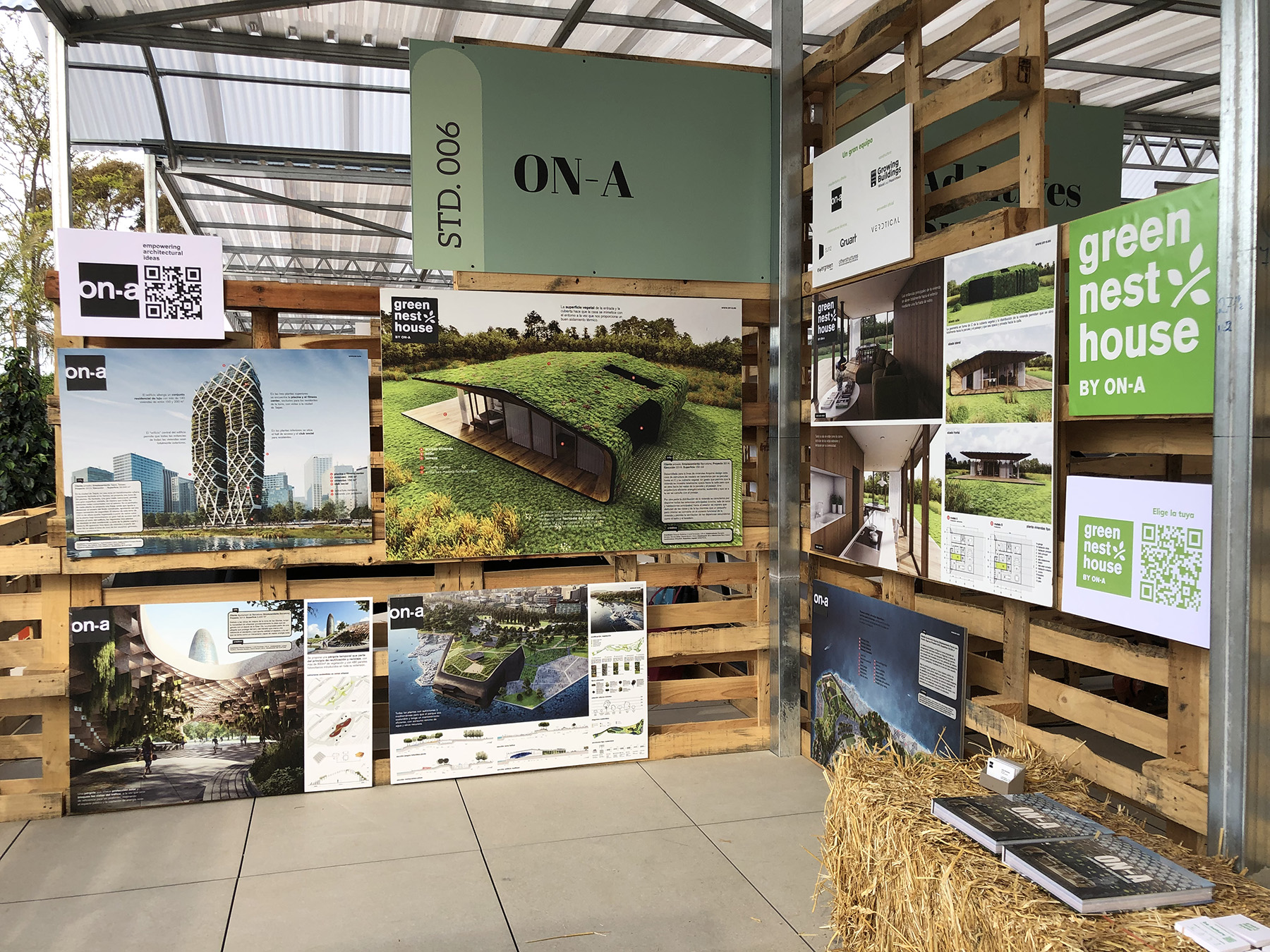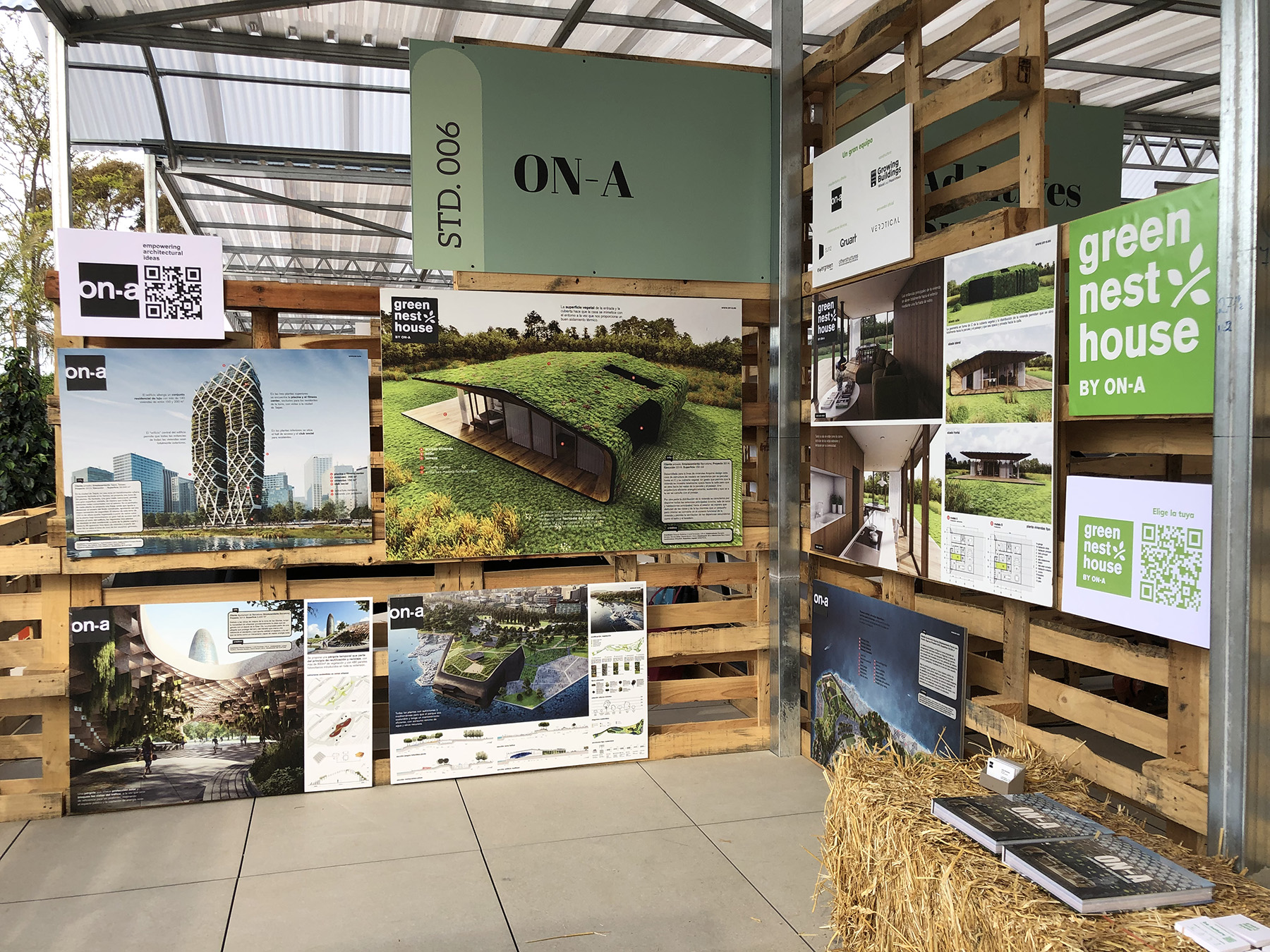 ON-A presents the Green Nest House at the Ecoconstruïm 2023 Fair.
In the framework of the first Maresme Ecoconstruim Fair (27/4/2023), we had the opportunity to present the Green Nest House, a house designed by ON-A, that is sold through our own website (
www.greennesthouse.com
) and that we are currently launching in three sizes – S, M, and L, with 2, 3 and 4 bedrooms, respectively.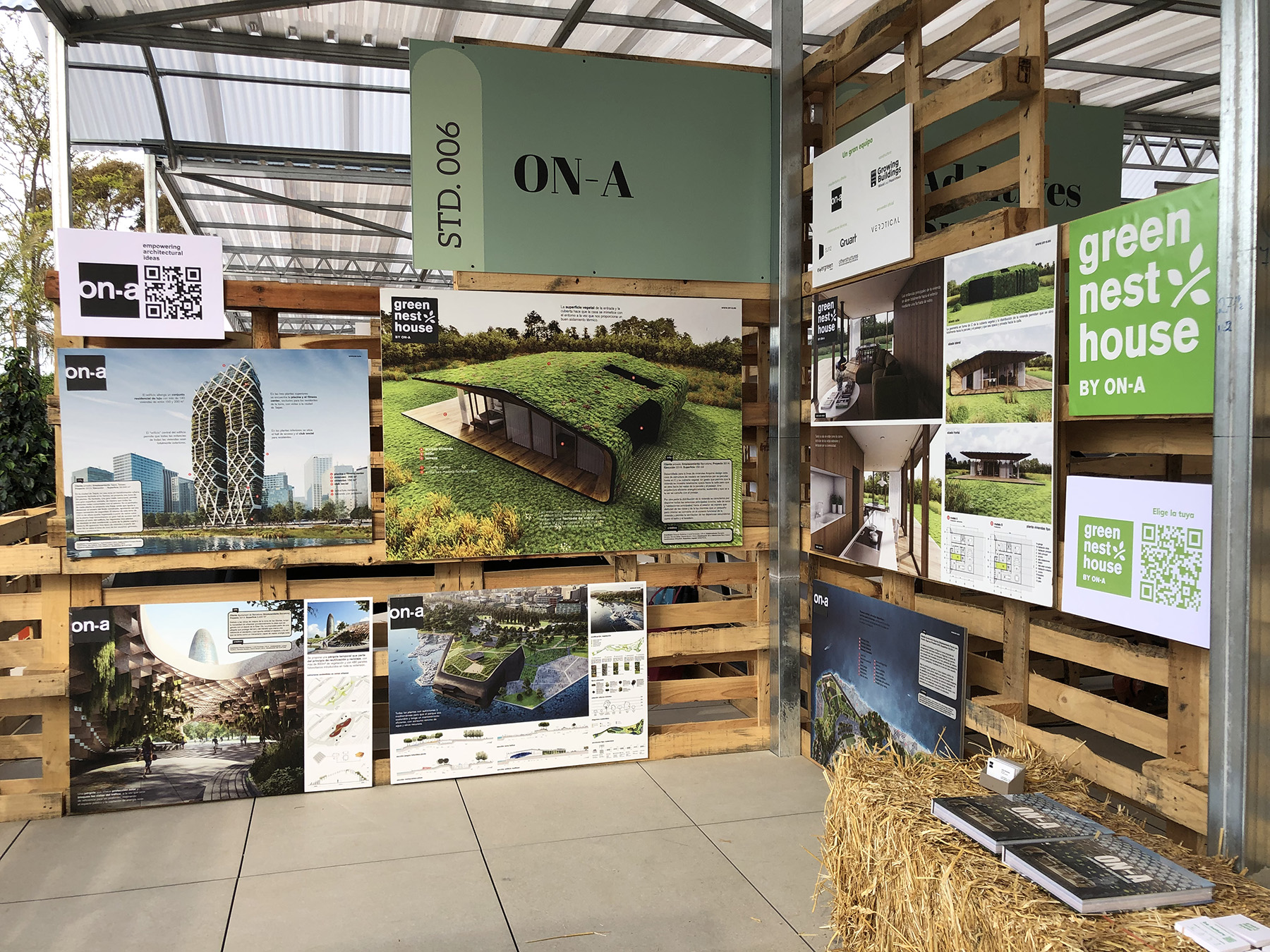 Sustainable housing that blends in with its surroundings
The Green Nest House is the result of several years of research in the studio, our experience in the residential sector and our desire to offer the market a sustainable, healthy, digitised, industrialised, recyclable, zero-emission house with a unique design that blends in with its surroundings.
A house conceived under the principles of the circular economy, focusing on two main objectives: the well-being of the individuals and the generation of a positive impact on the ecosystem and its surroundings. The Green Nest House aspires to be a benchmark in circular architecture, analysis of a building's life cycle, reduction of gases, energy consumption, and use of local materials.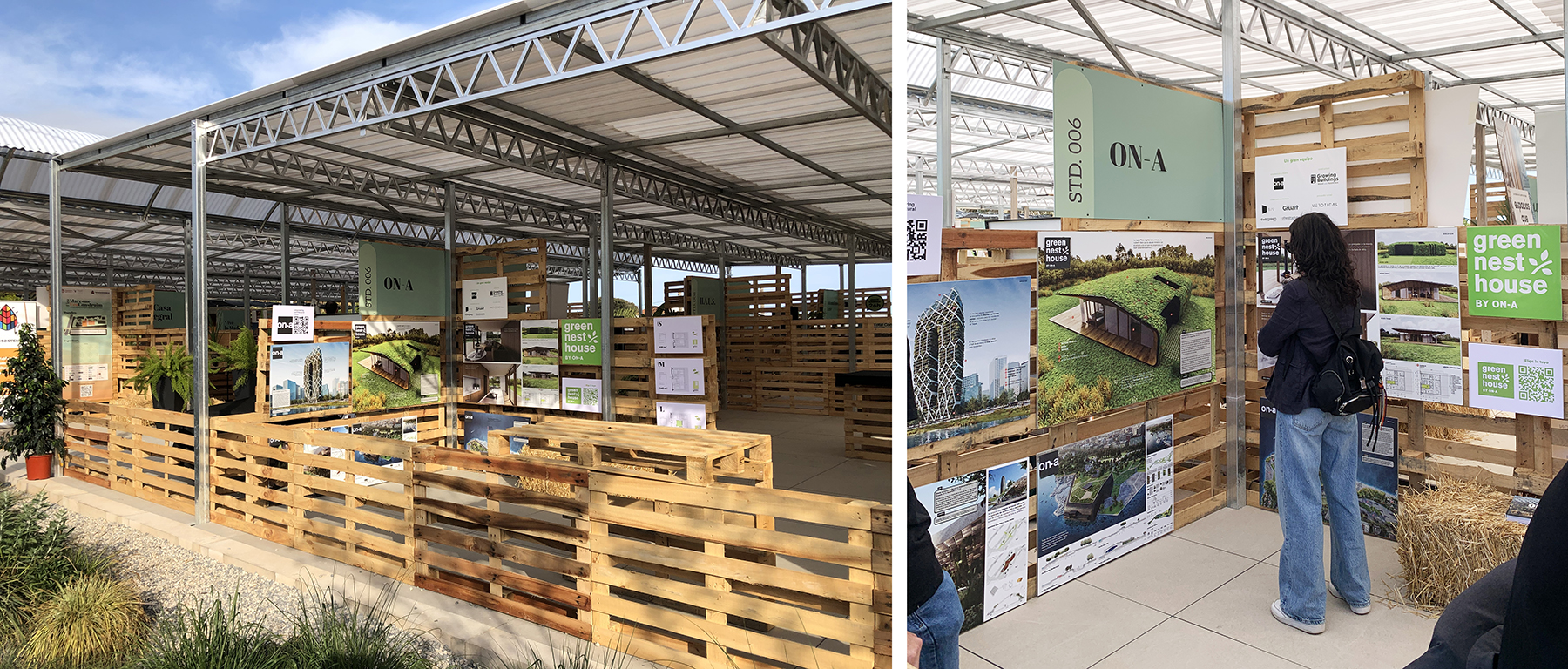 A great team for a unique house
For this adventure, we have surrounded ourselves with a great team that was also present at the fair.
Growing Buildings
, a construction company with years of experience specialising in passive and sustainable housing, will be in charge of building future homes. A technical team formed by
SJ12
headed by
Albert Colomer
, our expert engineer in energy efficiency and health,
Gruart
, a team made up of technical architects responsible for economic and construction control,
Otherstructures
, our structural consultant, and
Energreen
consultancy specialising in circularity. Finally, as an official supplier, we have
Verdtical
who will be responsible for the green envelope that is the hallmark of the house.
Maresme Ecoconstruïm 2023 Fair at the EcoHUB
This first edition of the
Feria Maresme Ecoconstruim
, sponsored by the Maresme town councils, was held in the
EcoHUB
space (Cabrera de Mar), a unique meeting place for professionals in the construction sector, with more than 30 companies concerned with sustainability, energy efficiency, the use of natural and healthy materials, wood construction, and bio-architecture.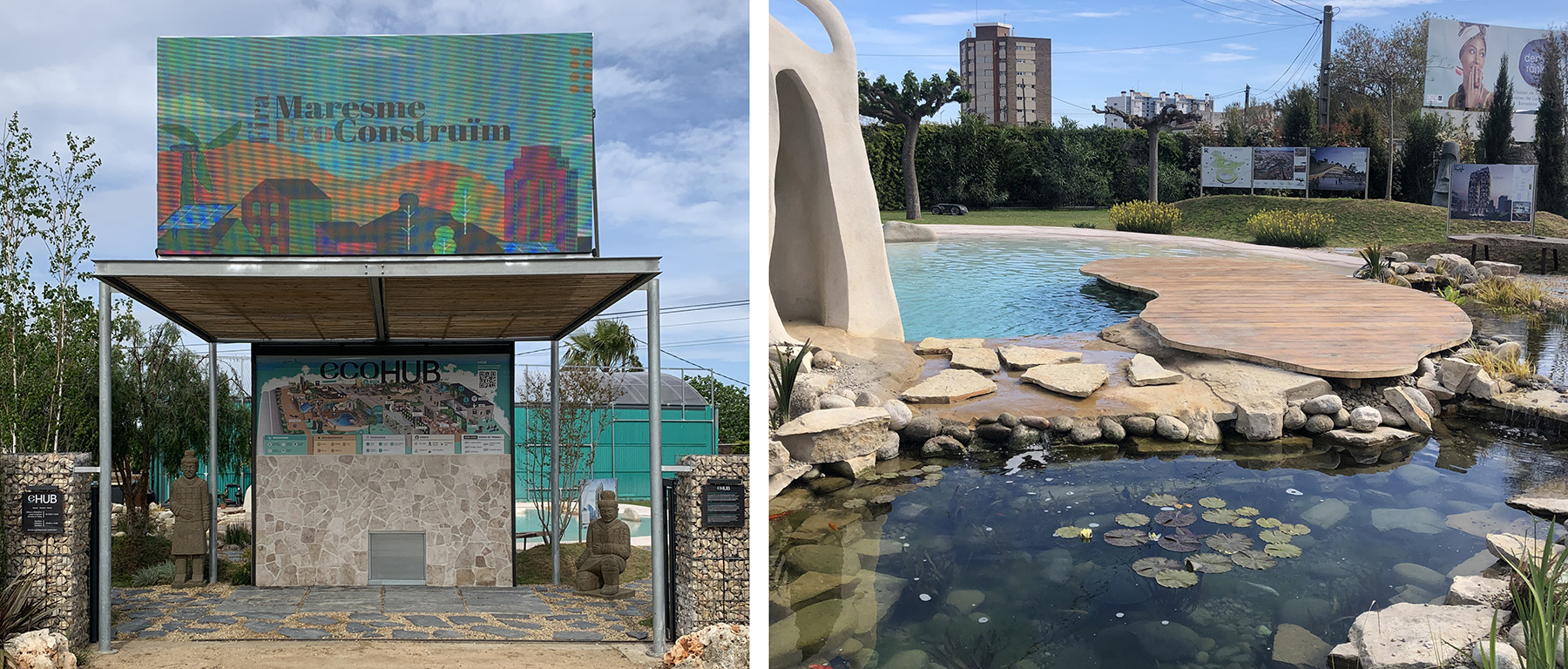 Companies such as
Verdtical
,
Tallfusta
,
H.A.U.S.
,
Honext
,
La Casa Integral
,
ITEC
,
SEED Studio
,
BIM Academy
,
Additives Spaces
,
Dbambú
 were present at this event, which also included a series of debates and conferences on subjects like spaces and health, sustainability, water management and new landscaping, digitisation in construction, and circularity, amongst others.
The opening session, presented by
Ignasi Pérez Arnal
, director of the event, was given by
Guillem Baraut
, CEO of
Socotec
, who gave an overview of the challenges facing the construction sector in the coming years.
In this round table, we discussed spaces, materials, and their impact on people's health. In addition, it was the perfect place to present in public our
Green Nest House
project as a house where the use of natural, healthy, recyclable materials and their traceability thanks to the digitization of the project is taken care of.