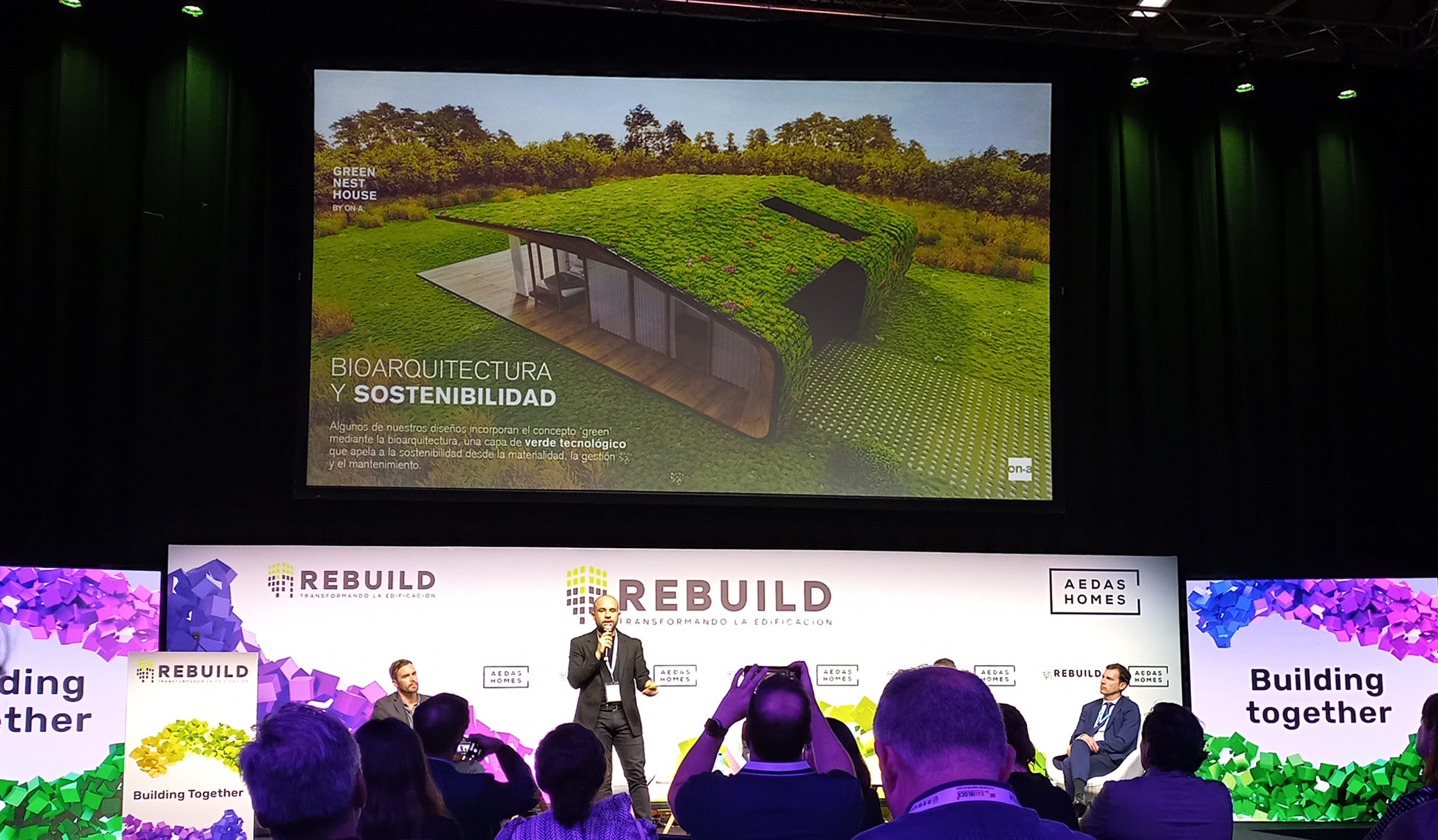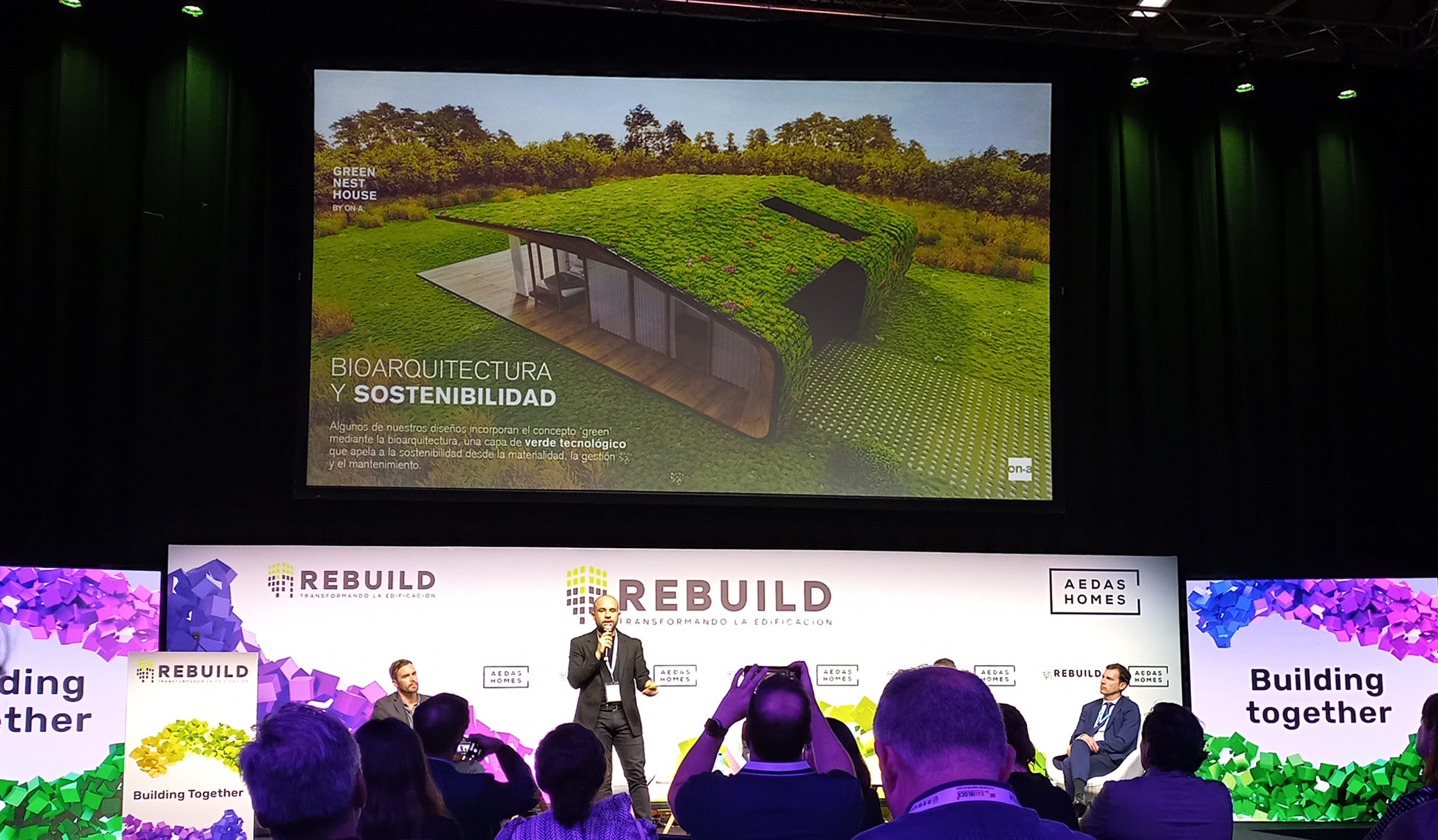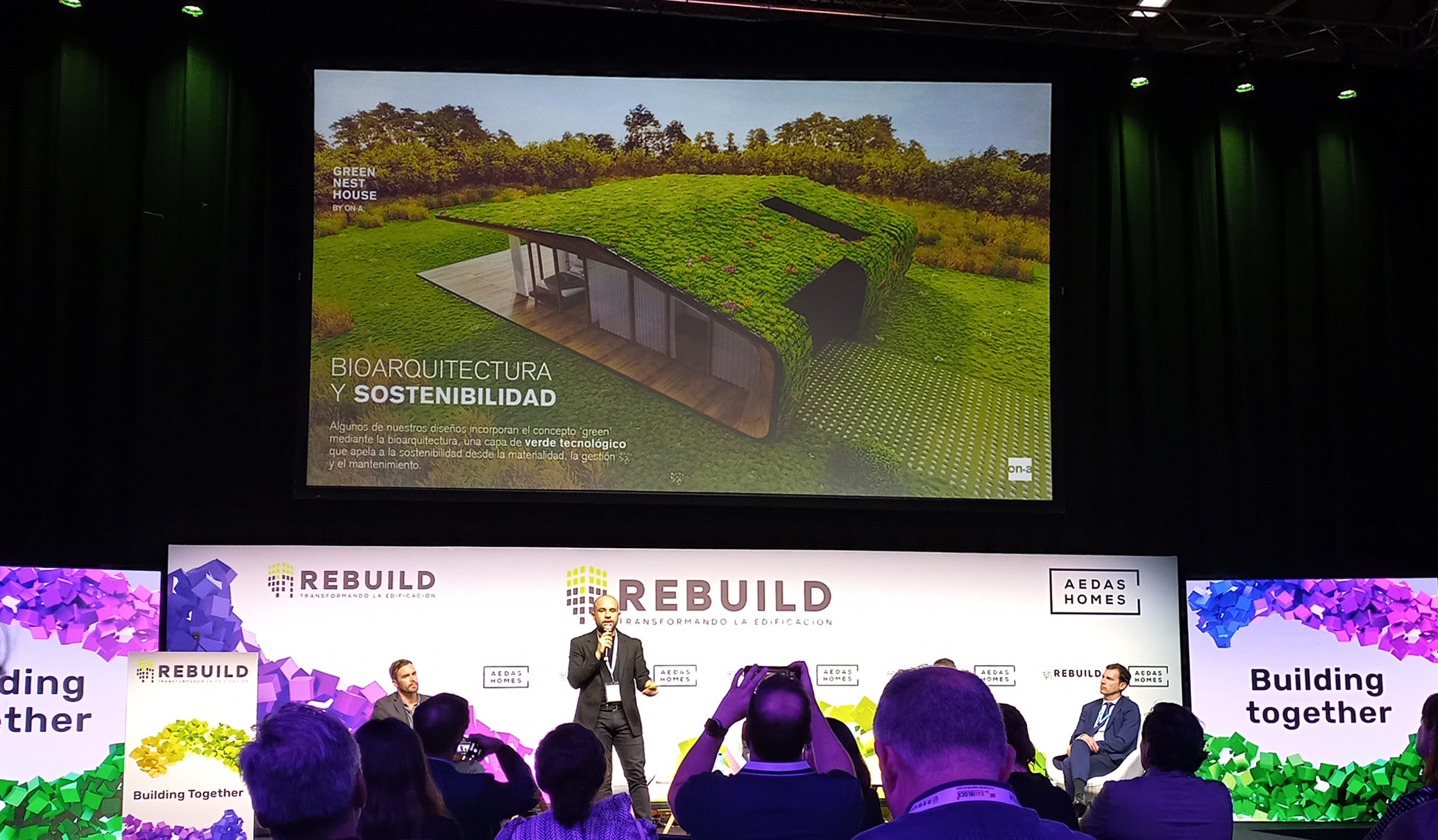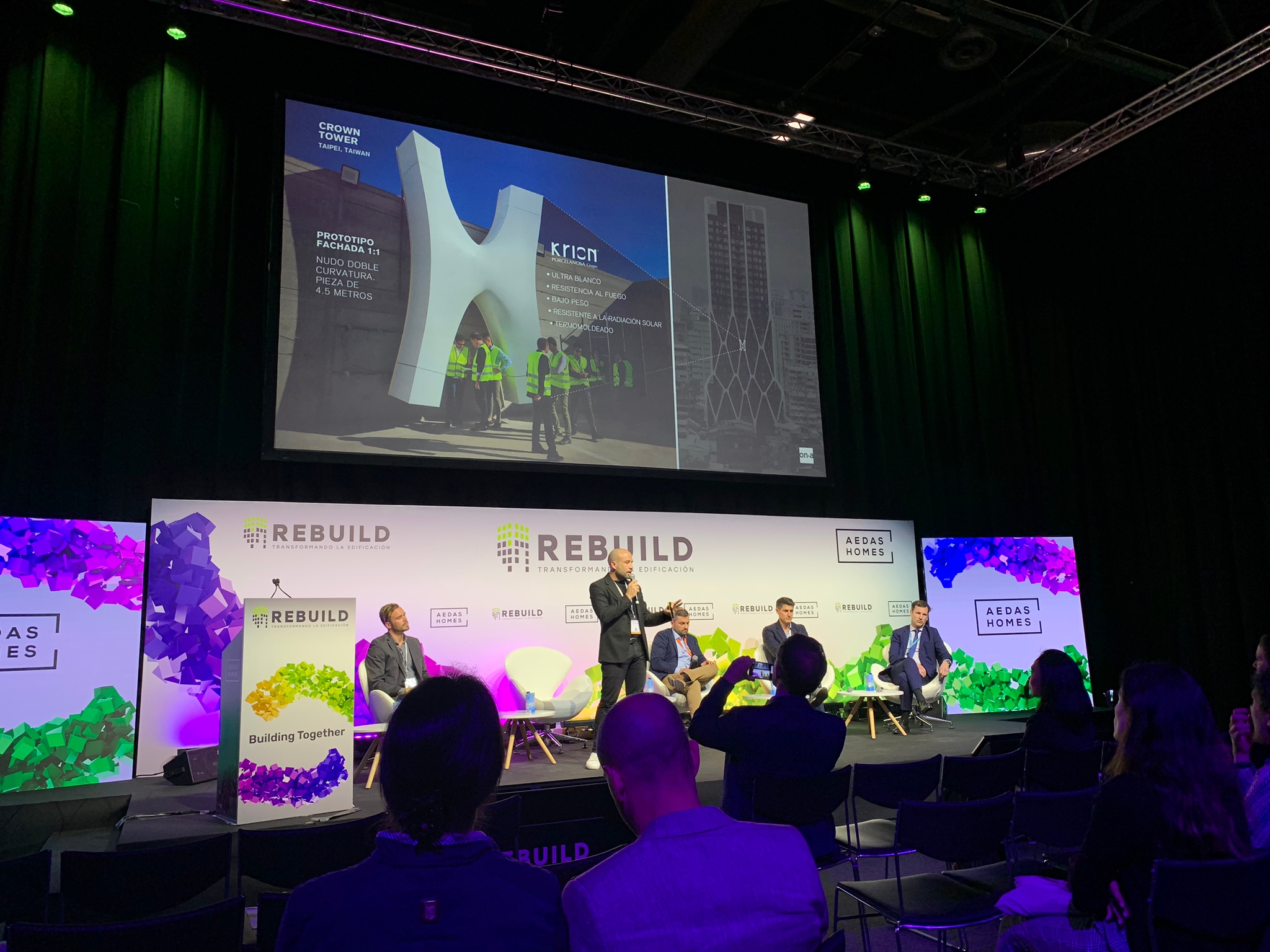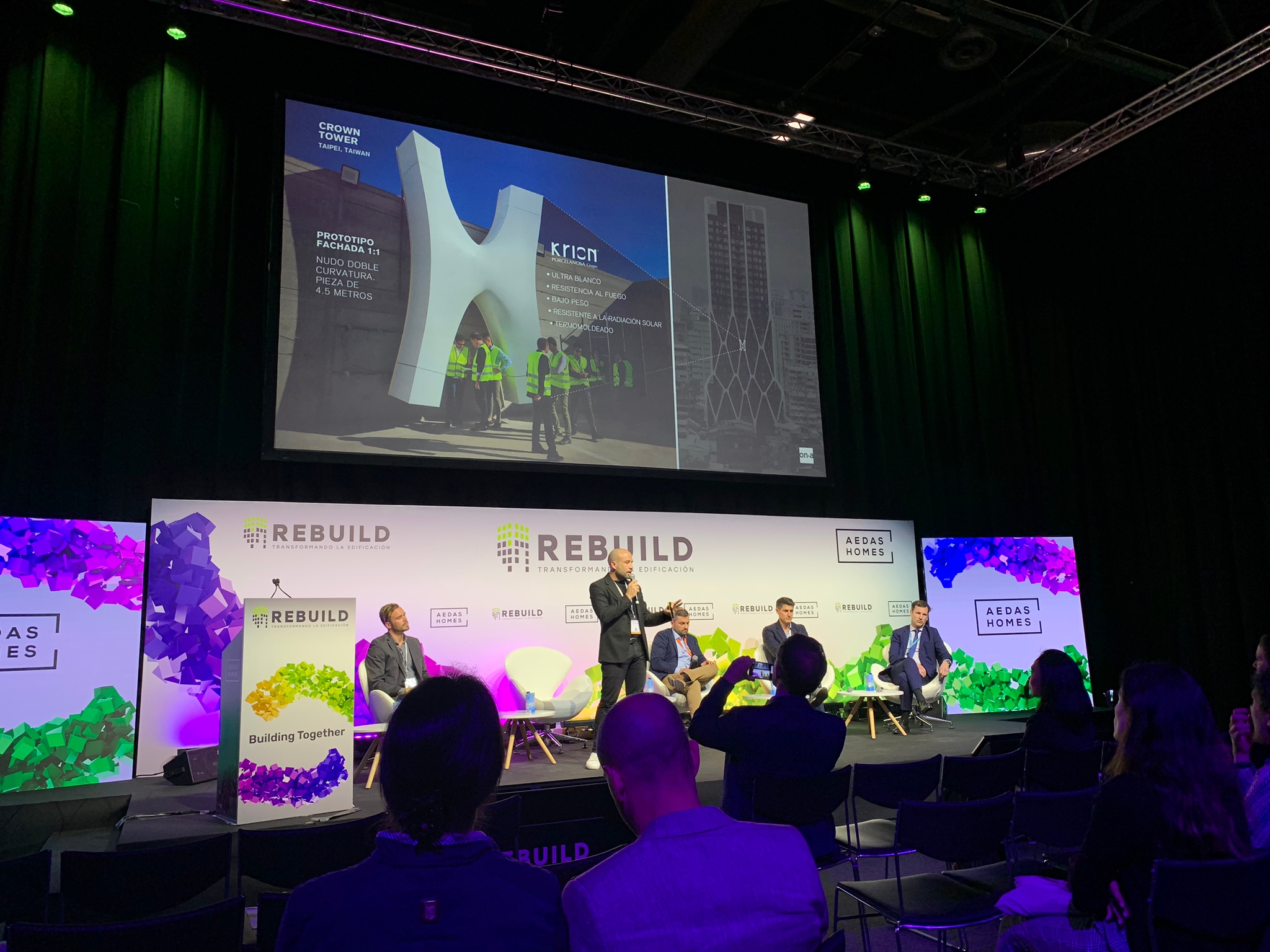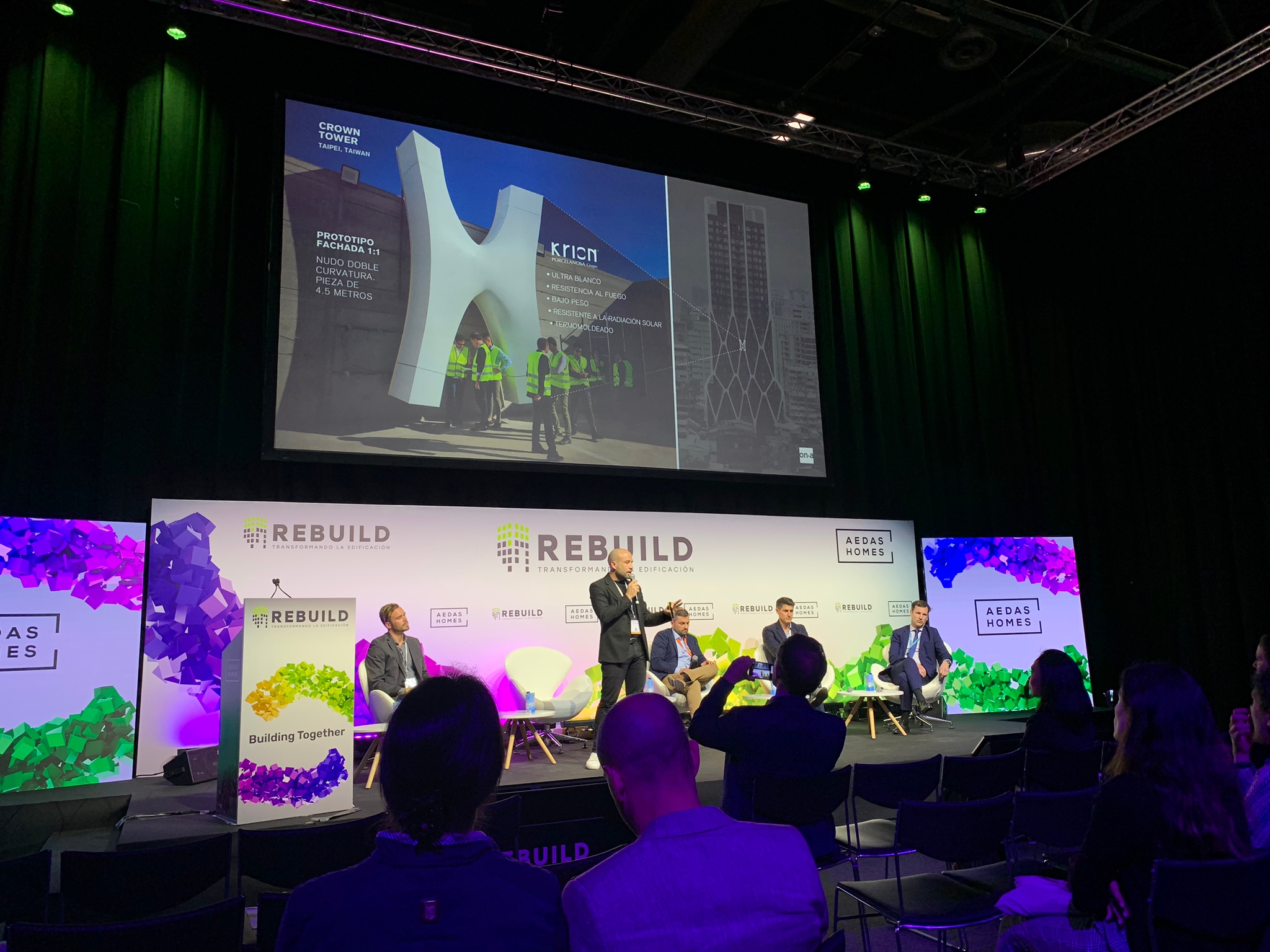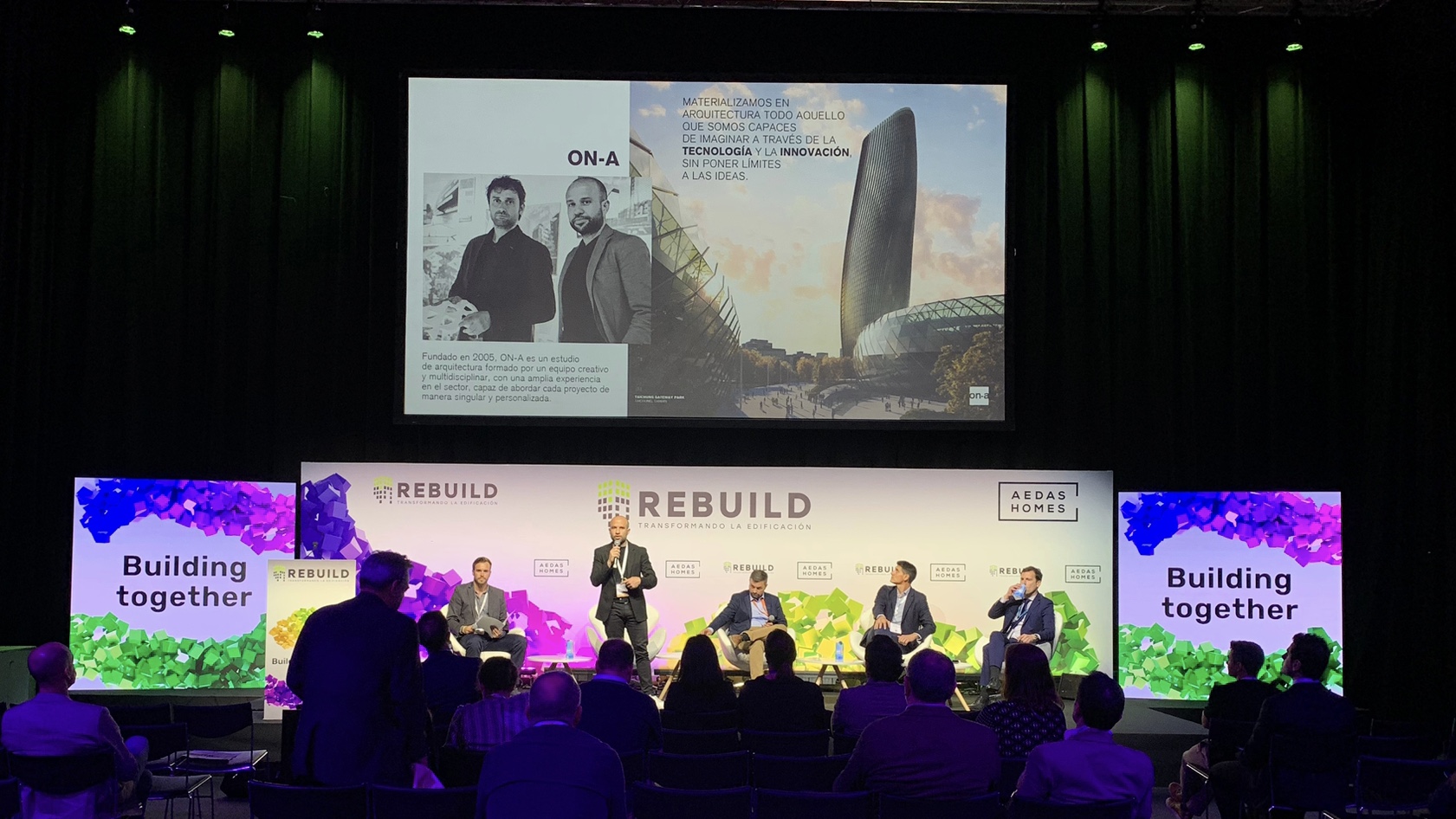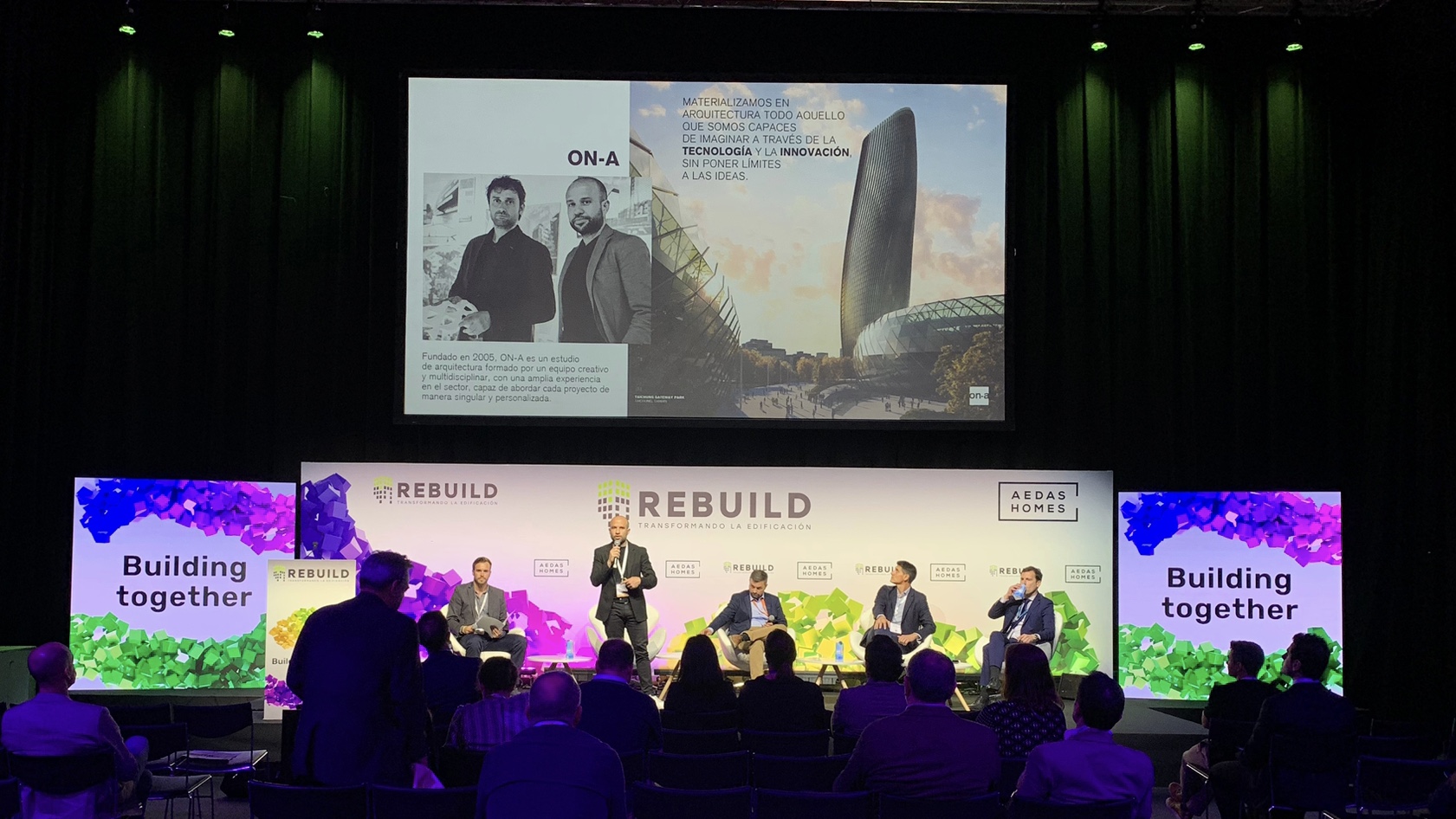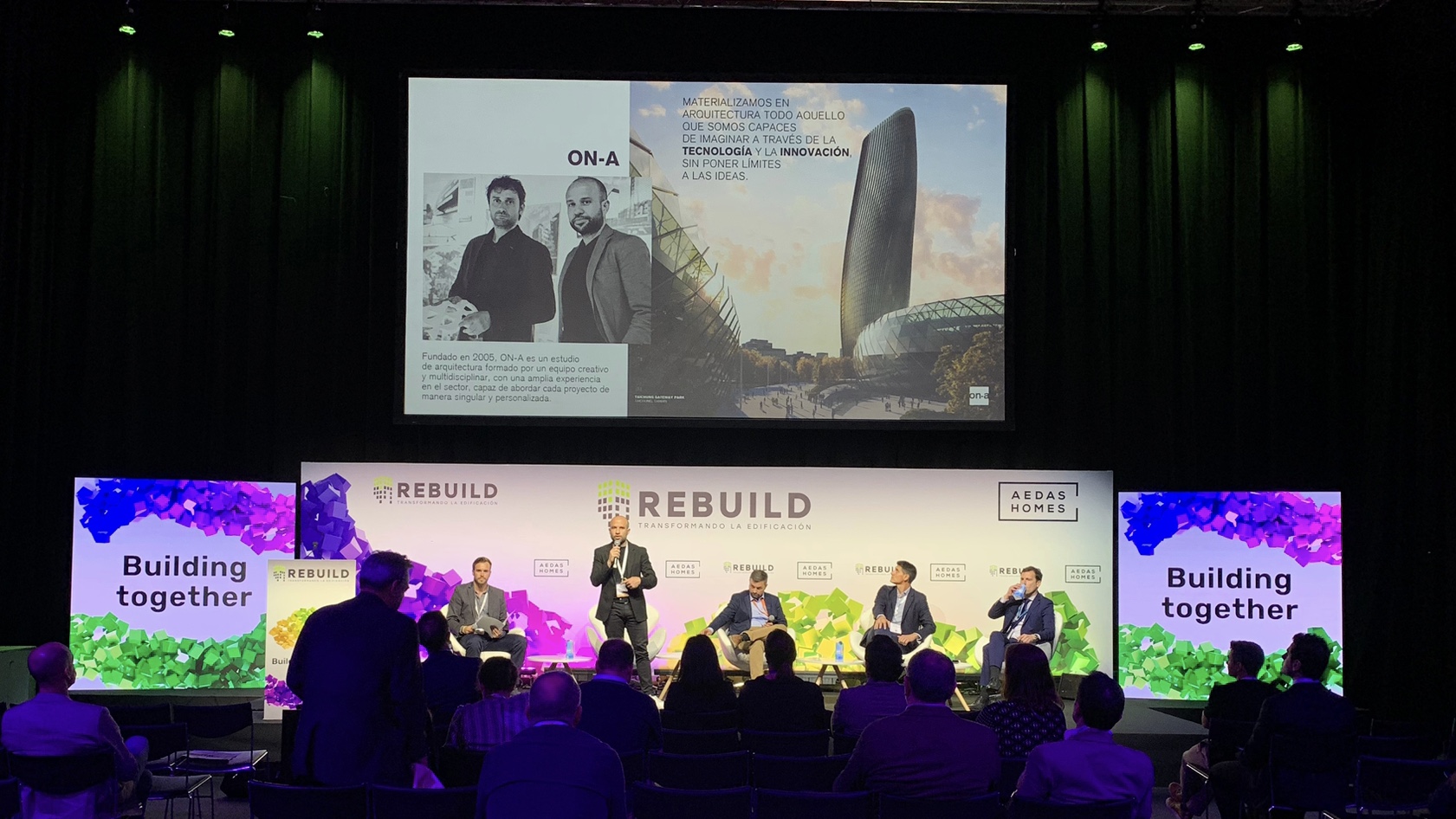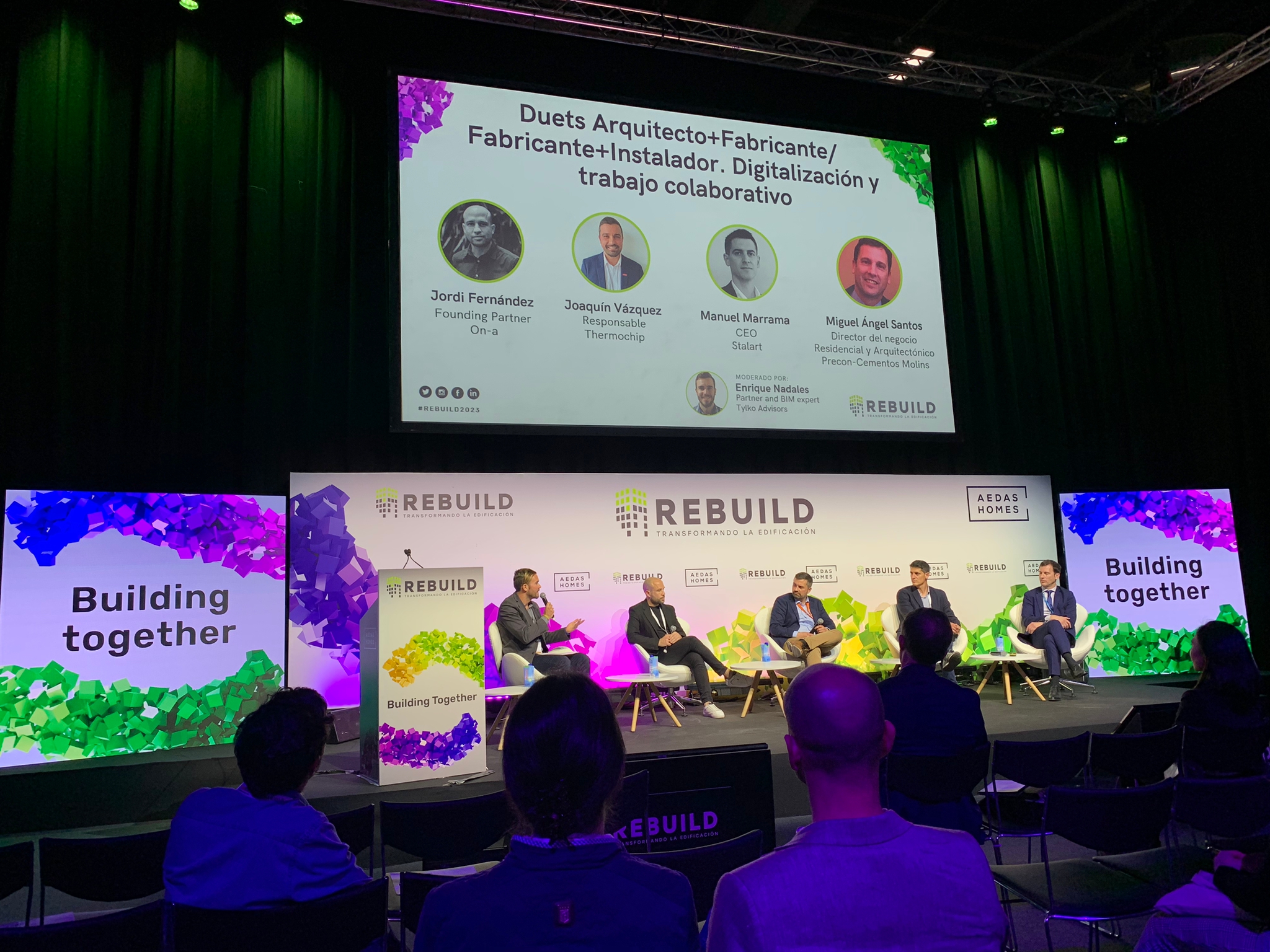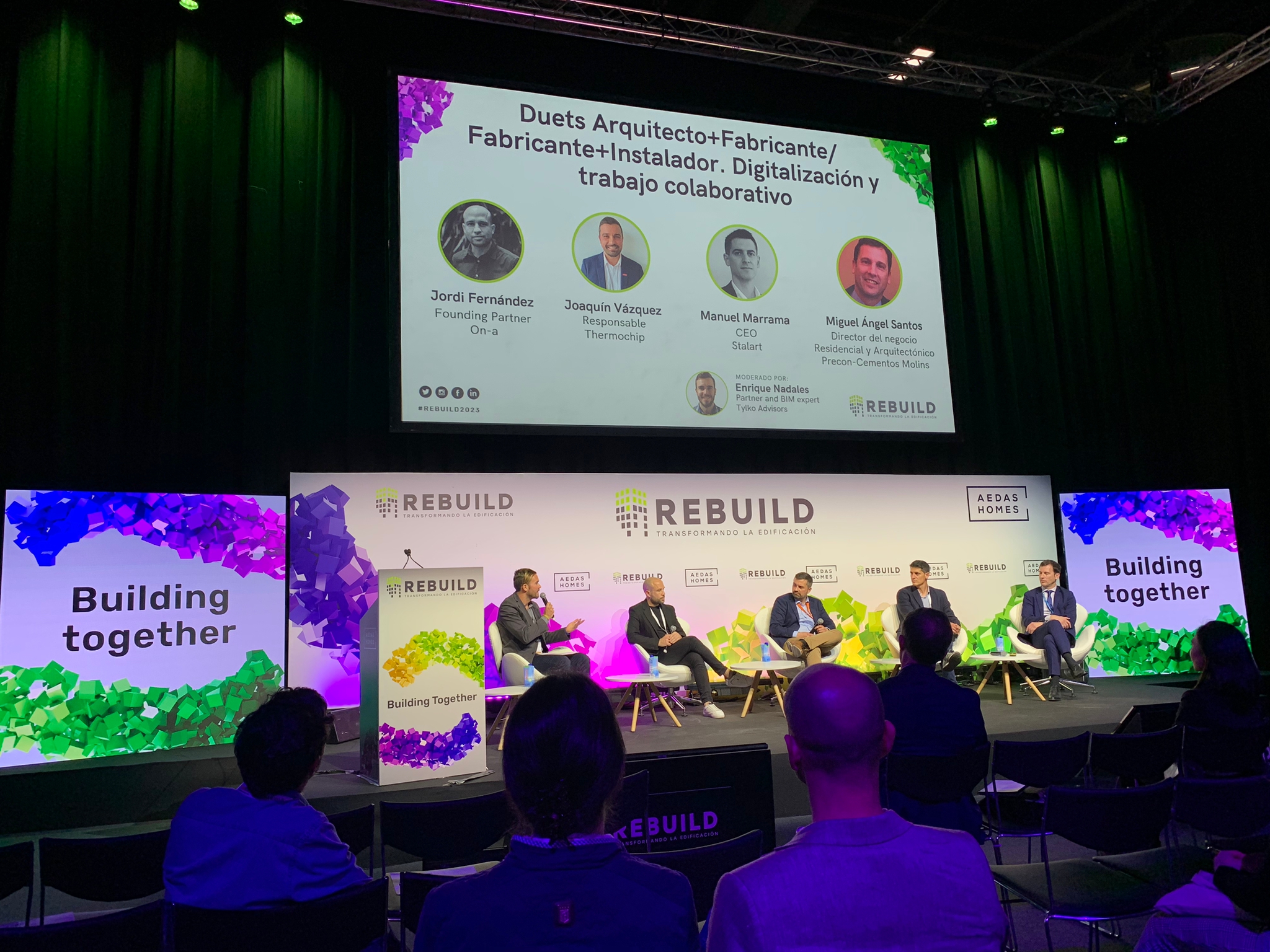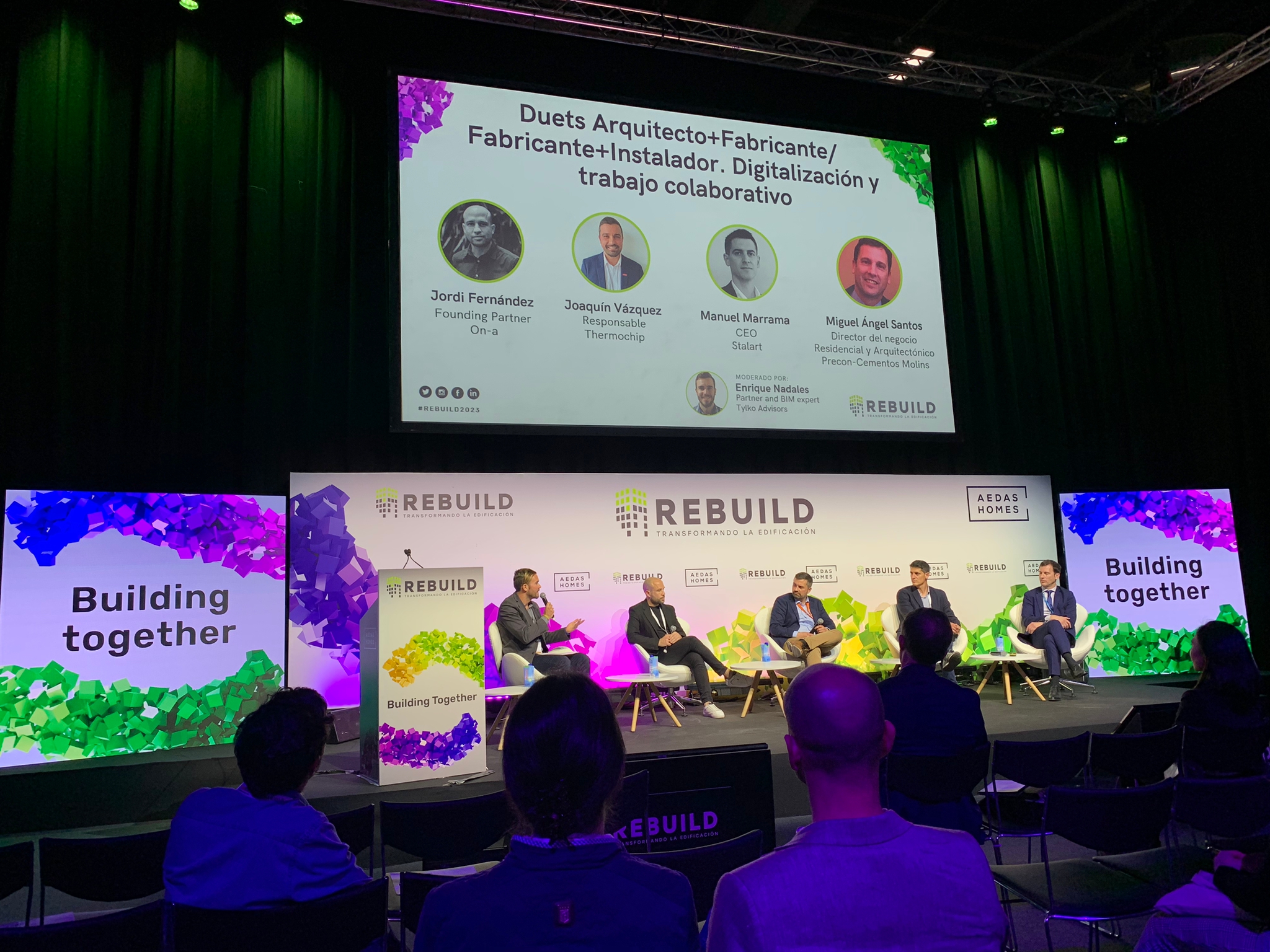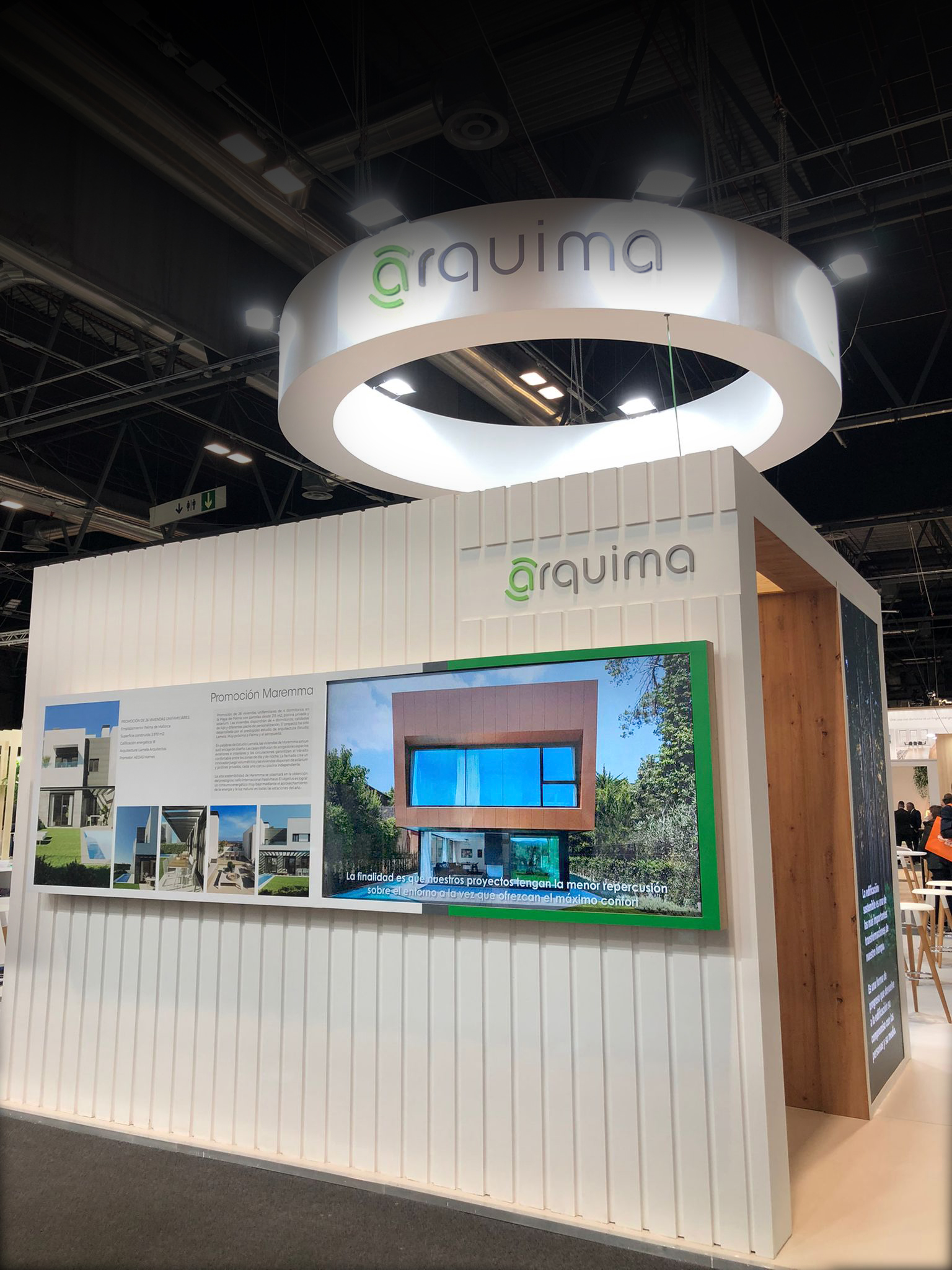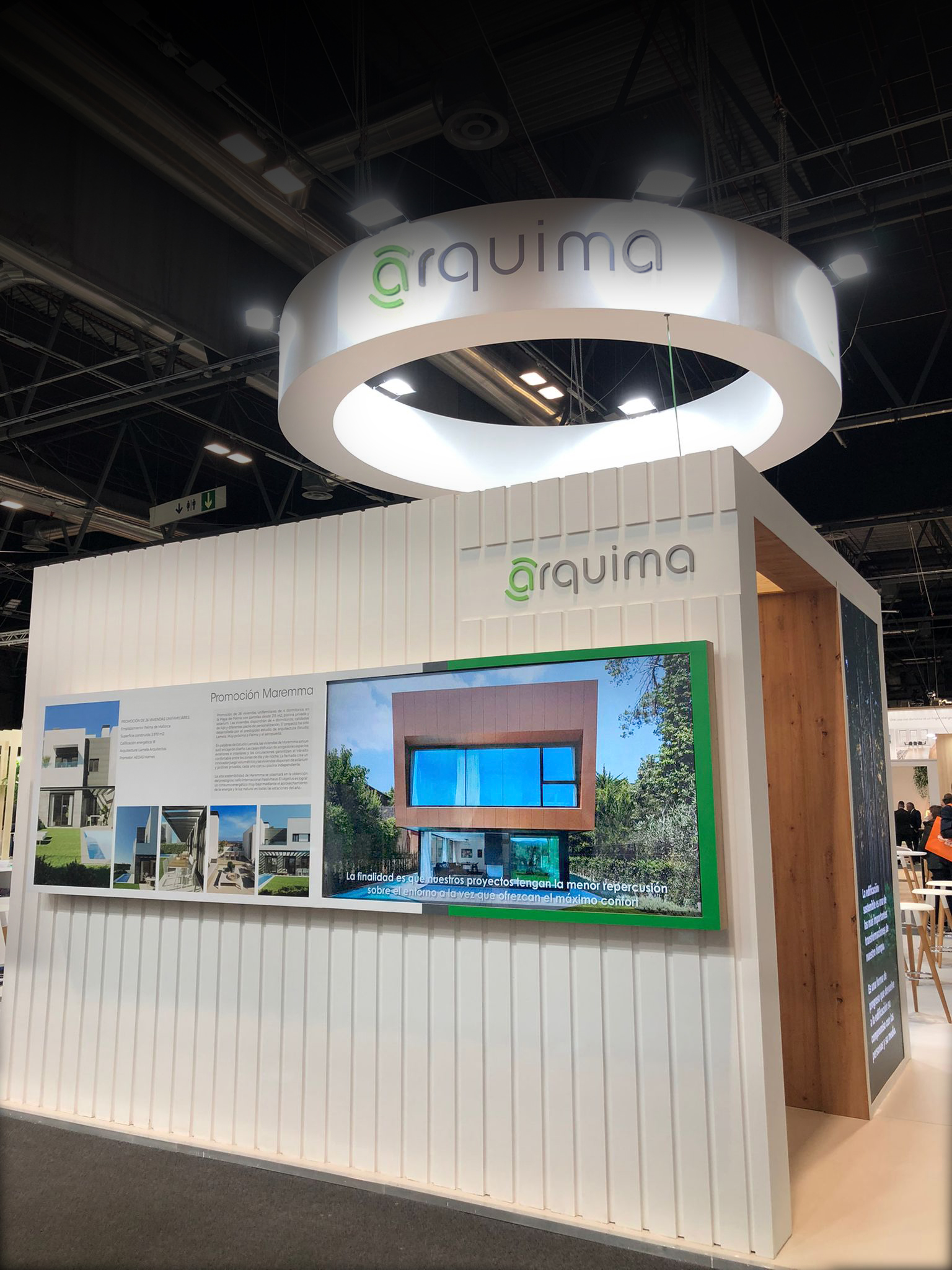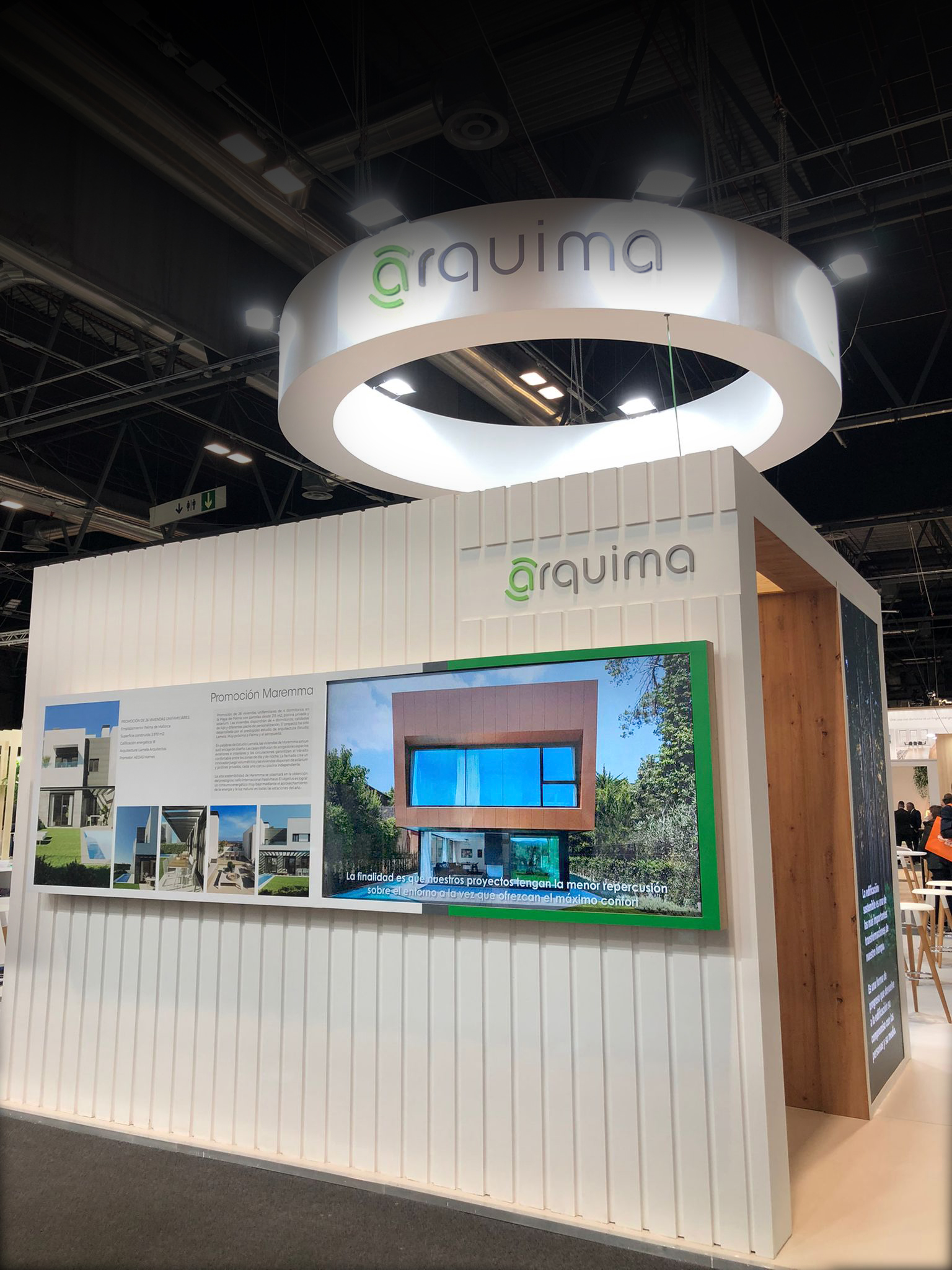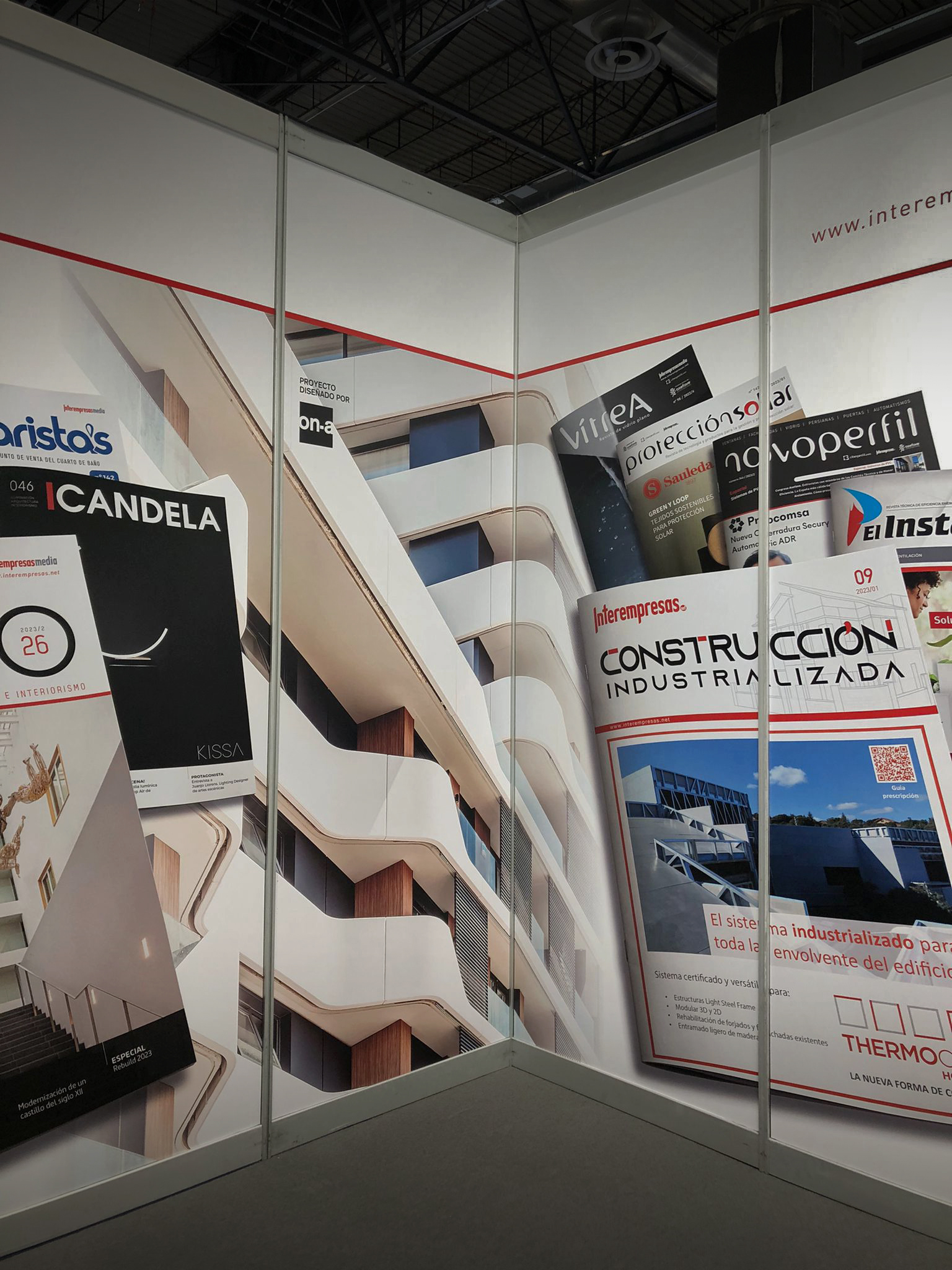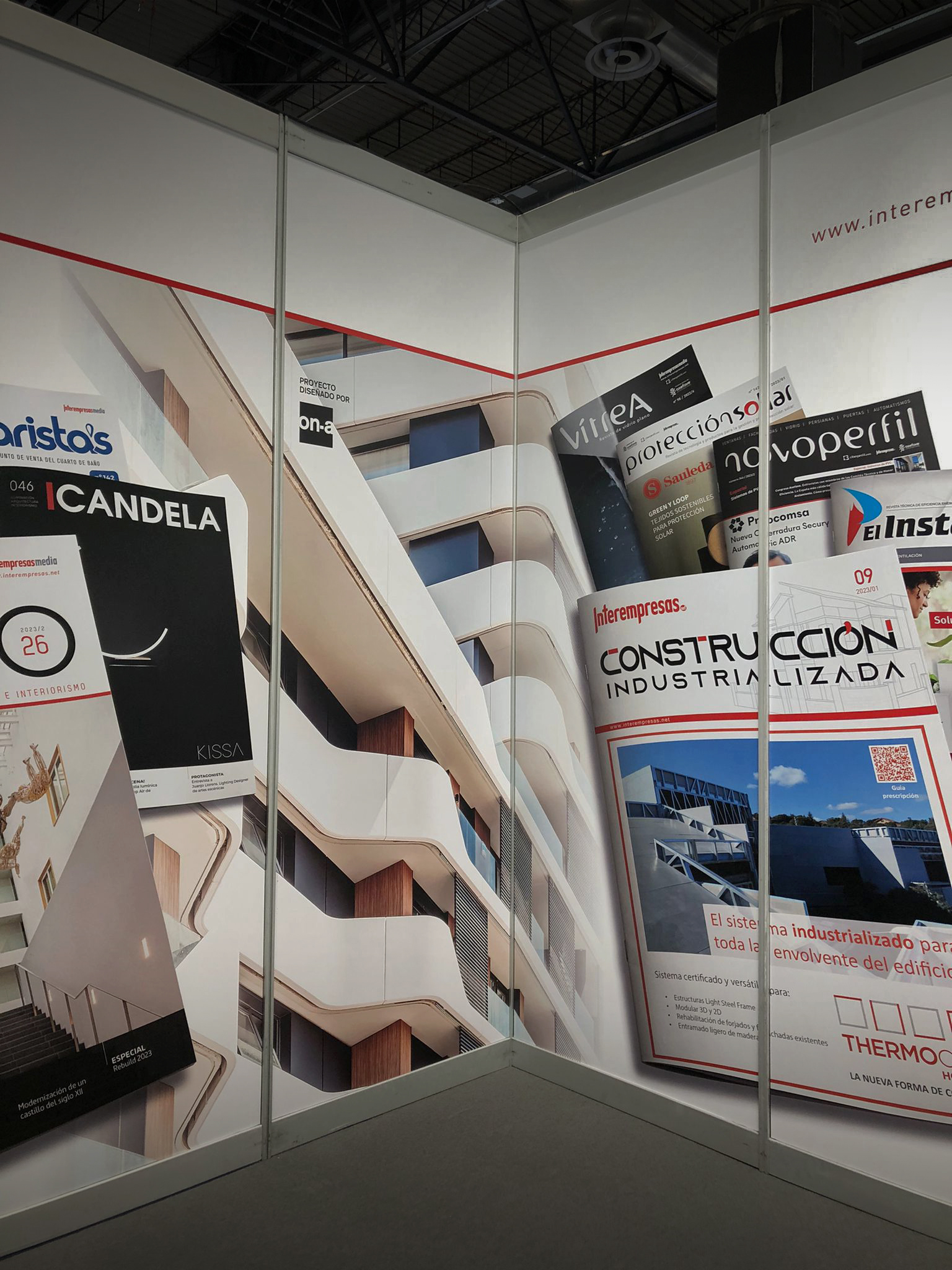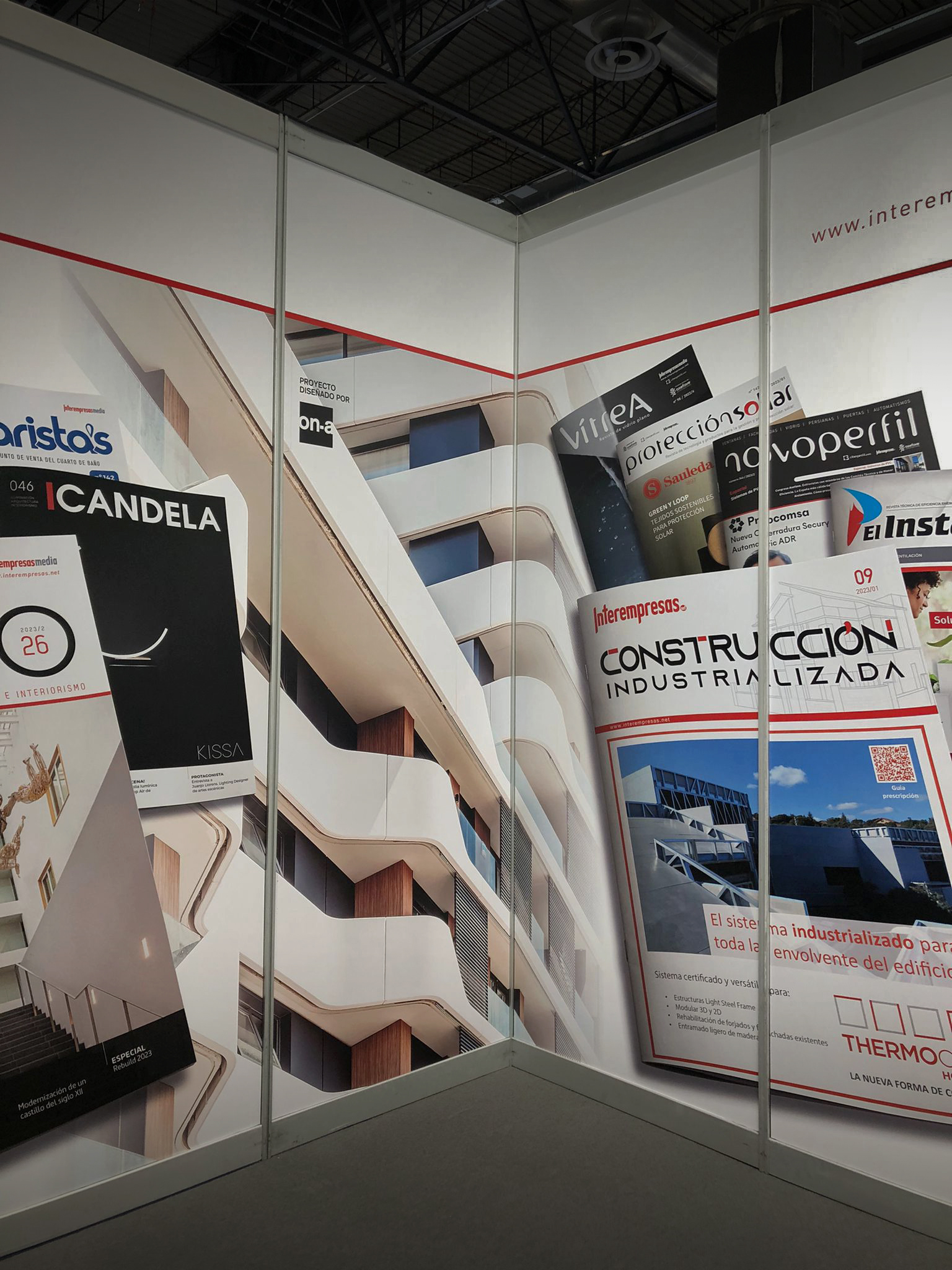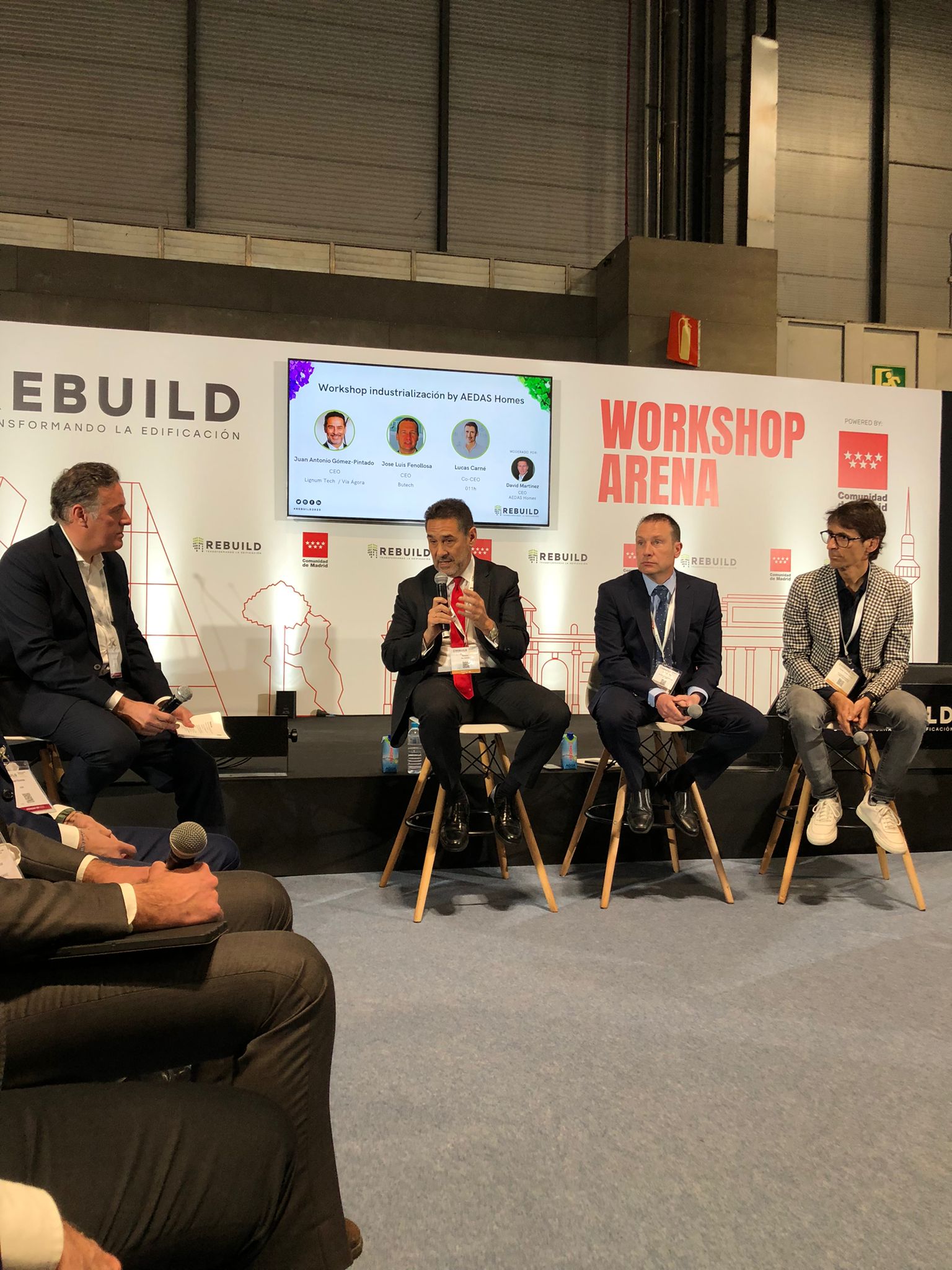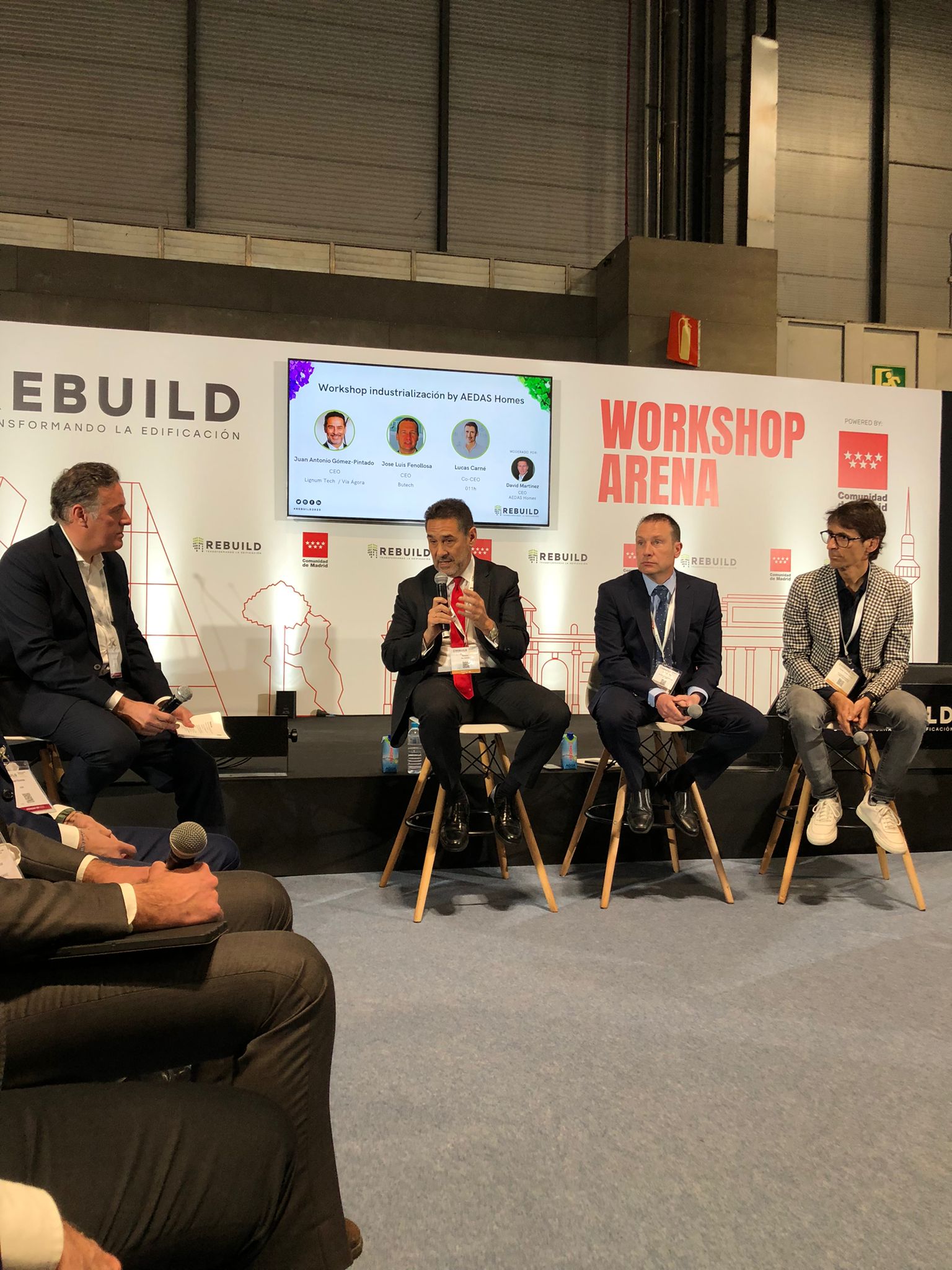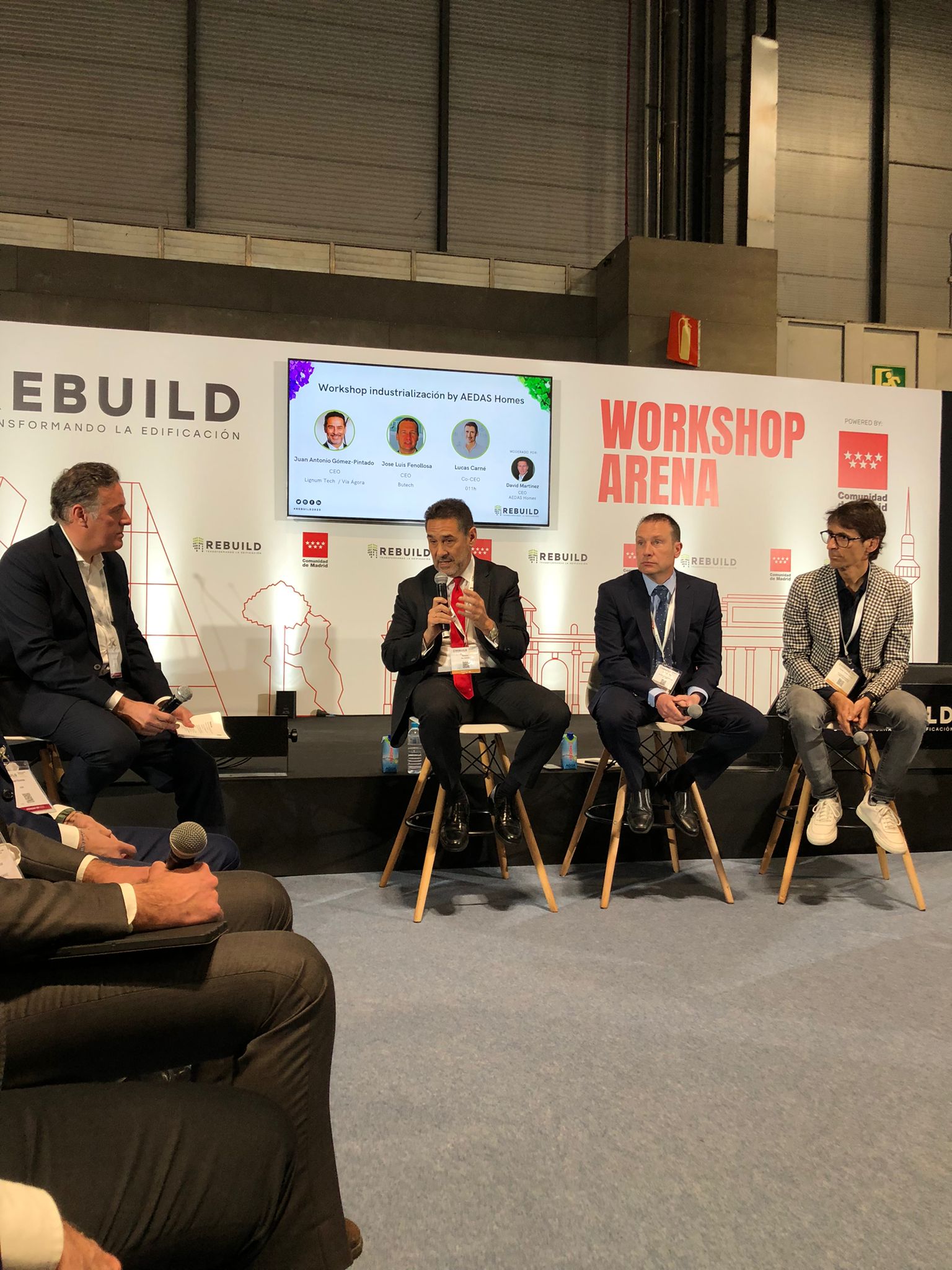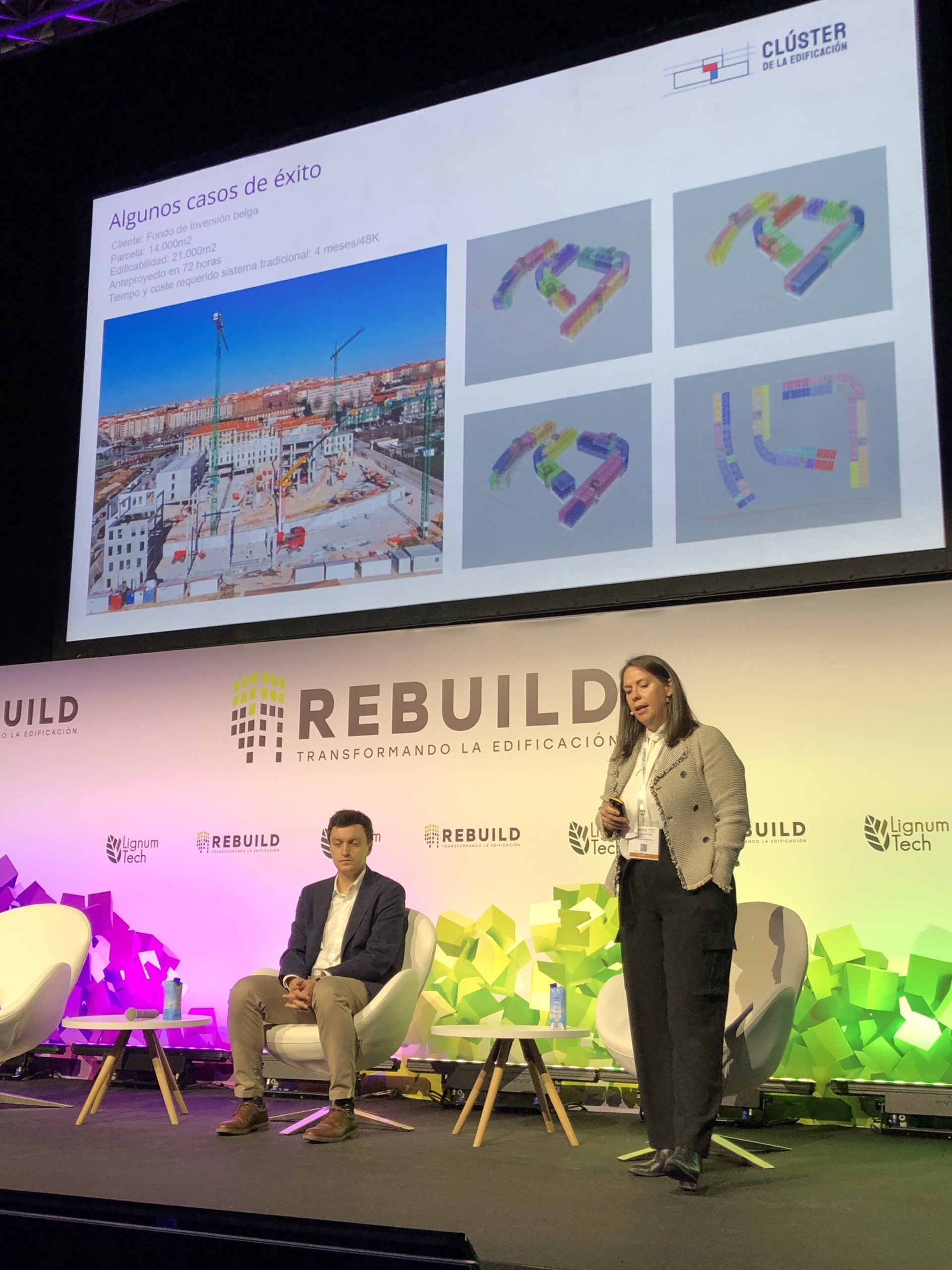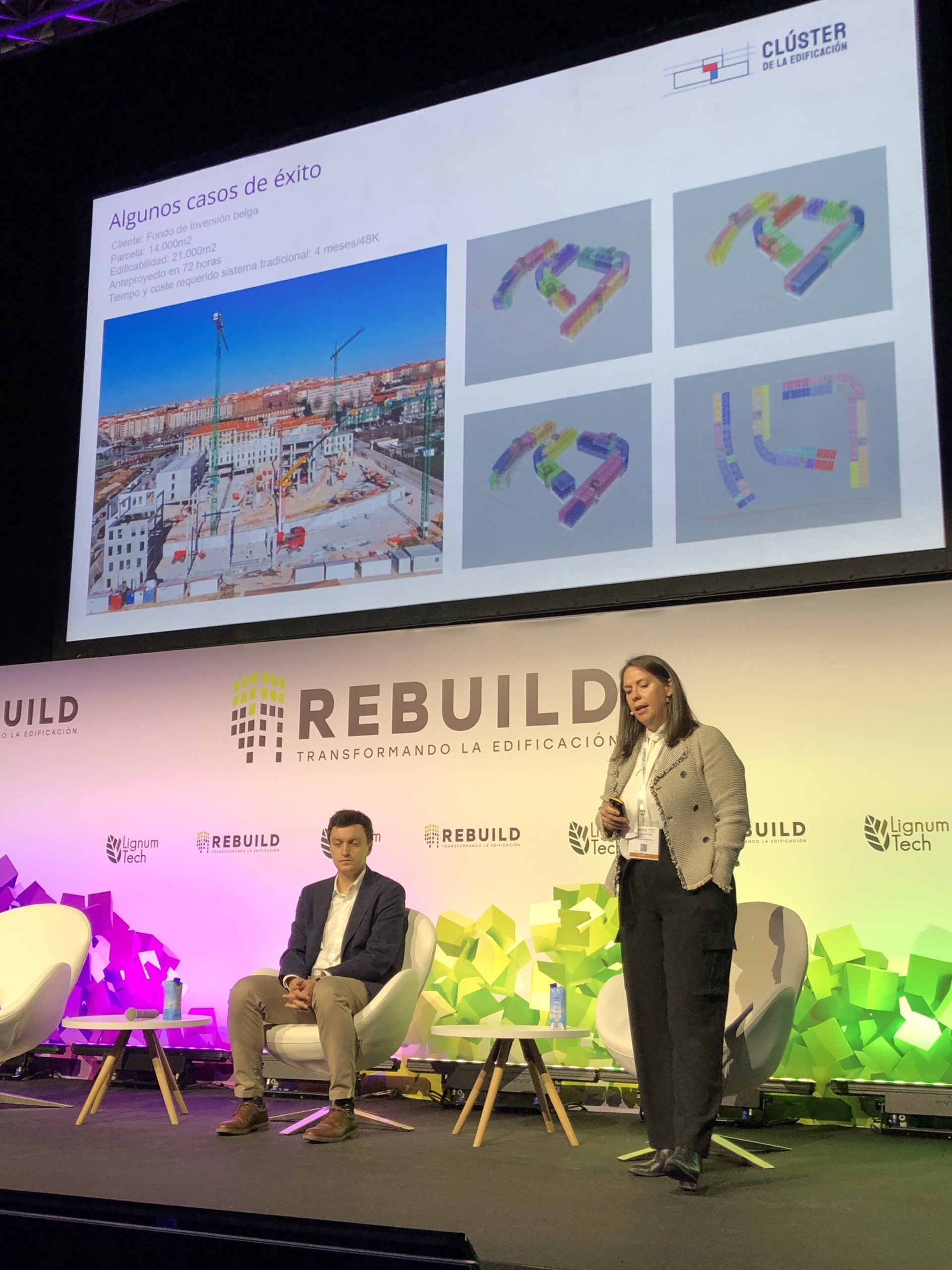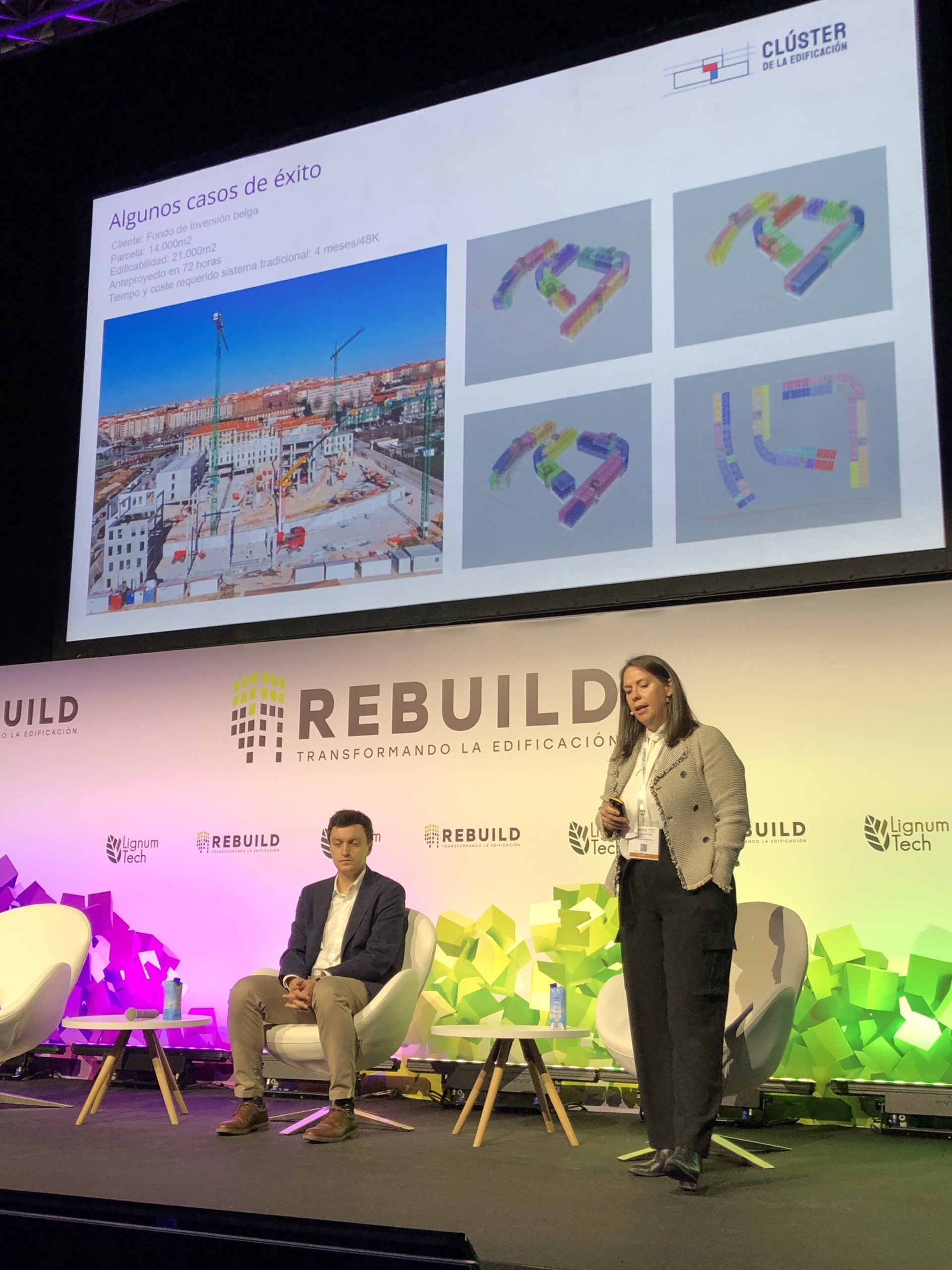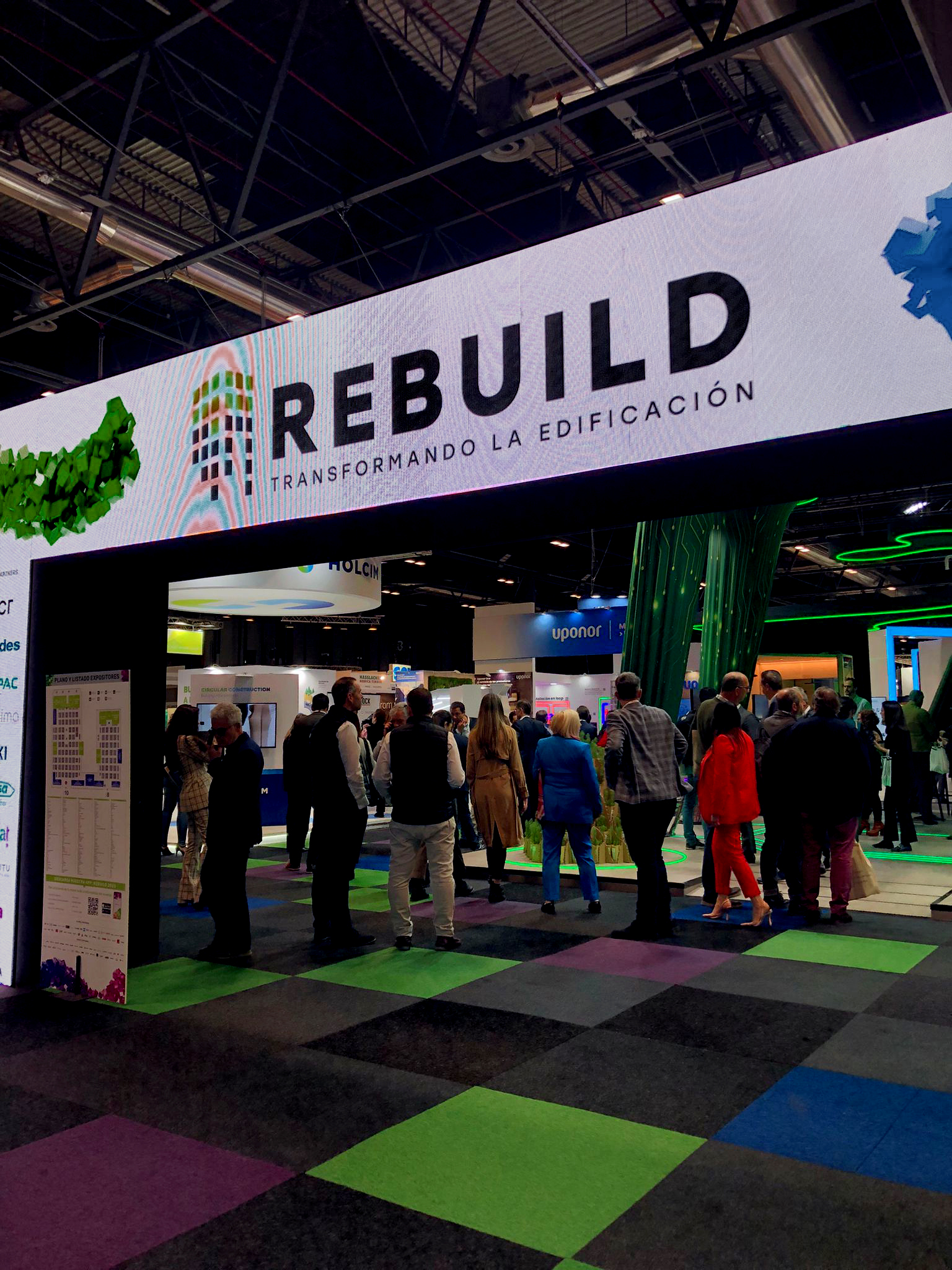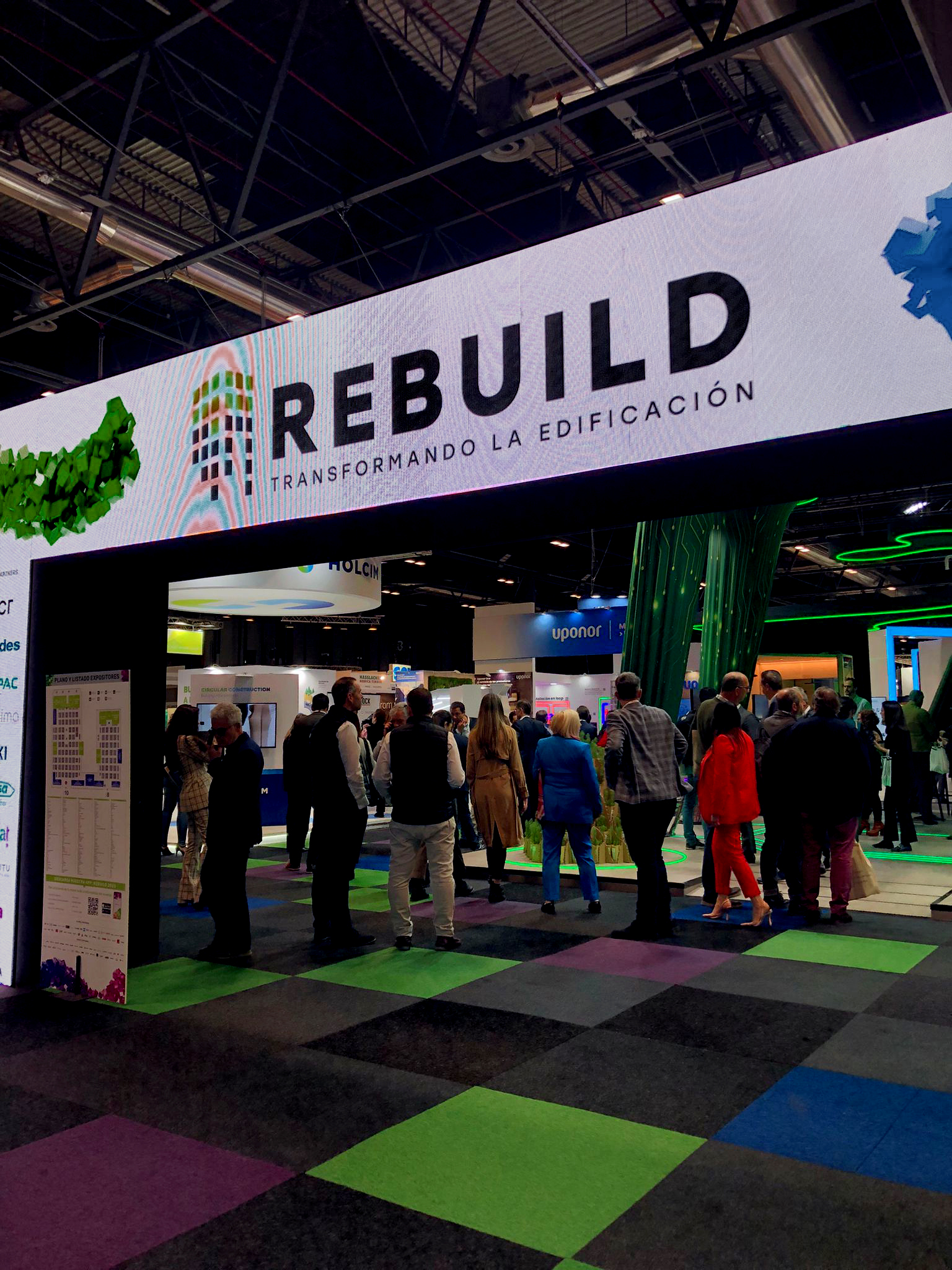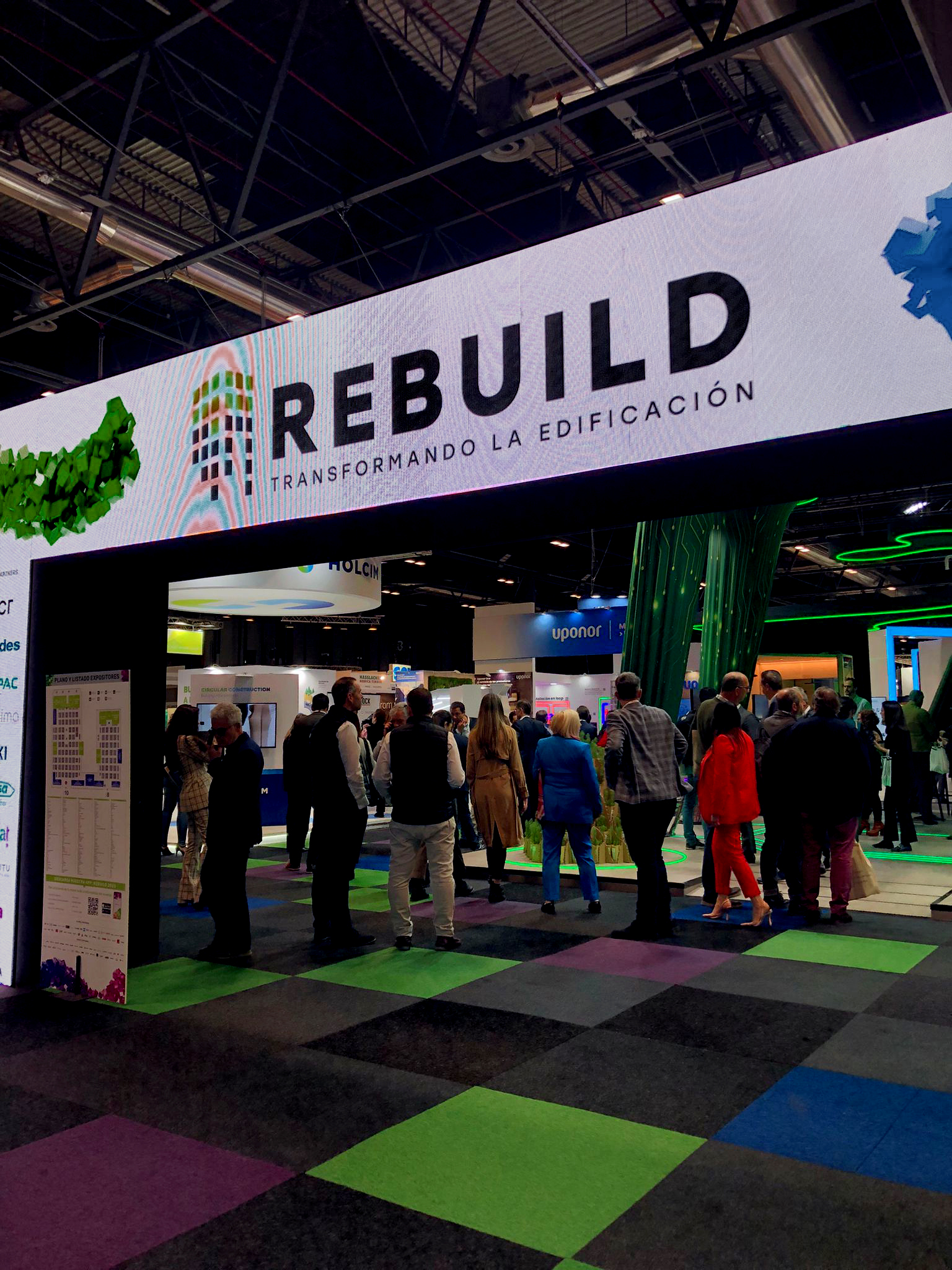 Intense days for ON-A at
REBUILD
2023
, a space for learning and synergies – we are happy to see how the building sector is advancing, albeit little by little, in
digitisation
,
industrialisation
,
sustainability
, and
innovation
.
At ON-A, we are grateful to have been protagonists explaining our trajectory and have had our works present in several stands of collaborators.

(left photo) Pre-Fab House project at the ARQUIMA stand / (right photo) Torre el Rengle project at the INTEREMPRESA STAND.
Lecture at "Architectural-Industrial Duets"
We had the opportunity to present the studio's trajectory at
REBUILD – IFEMA Madrid
in the session "Duets Architect-Industrial".
Jordi Fernández Río
, co-founder of ON-A, spoke about the importance for the studio of collaborating with companies that are committed to innovation and that have a collaborative and proactive attitude towards architects.
From our first project in 2005 until today, we have had the good fortune to collaborate with many pioneering companies in the sector that work and take risks every day to offer us construction solutions, systems, and innovative materials that make our designs possible.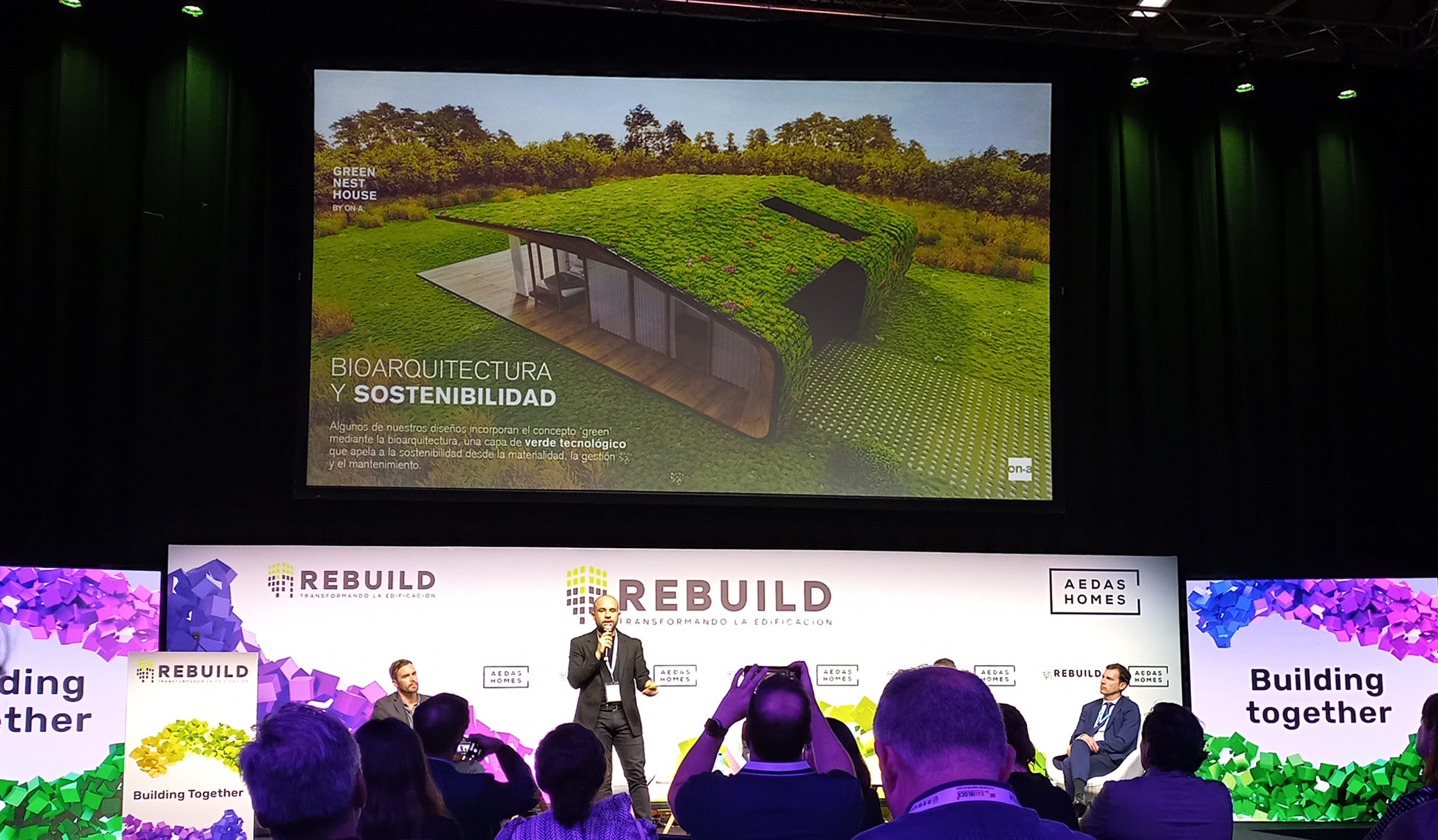 We were able to show some projects carried out with companies present at this fair that are committed to the industrialisation and digitalisation of the sector, such as
AEDAS homes
,
ARQUIMA
,
CONSTRUCIA
and
TEST JG
, but, above all, it was the place to present our first major international project. A facade for a mixed-use tower in Taipei (Taiwan). An envelope of complex geometry made by
KRION
and developed by the fantastic team at
BUTECH
. Thanks to its material and properties and the technical team, we have been able to develop the project and a 1:1 scale mock-up that has served to convince the client.